Fairy gardens are all the rage right now and for good reason. They are a super cute little addition to your yard that won't take up much space, but that are really fun to put together. Like many things, the options are overwhelmingly huge in number, so seeing some up close can inspire you to get started. Here are some fabulous fairy gardens sure to get you going.
Table of contents:
1

Tiny Steps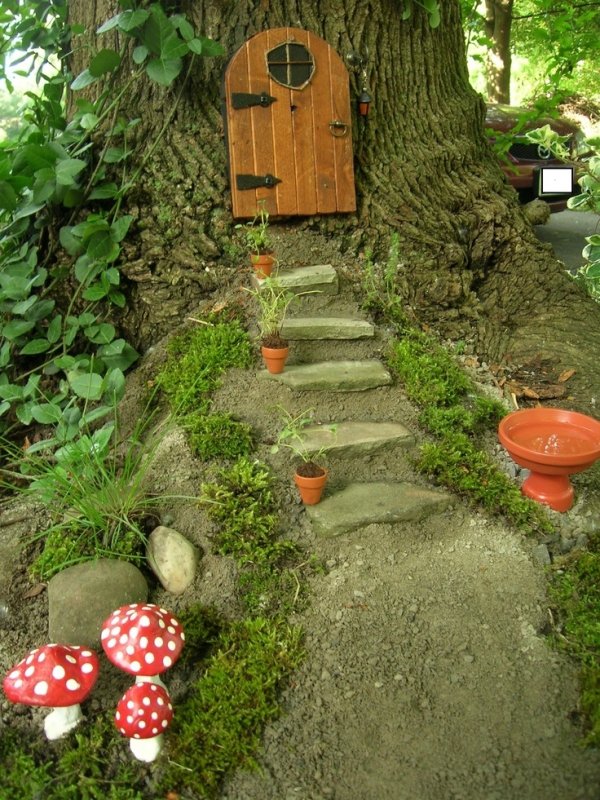 Via Fairy garden for me...cause I'm ...
Many people put fairy gardens at the base of a tree trunk and some tiny rocks are great for leading up to the door.
2

Point the Way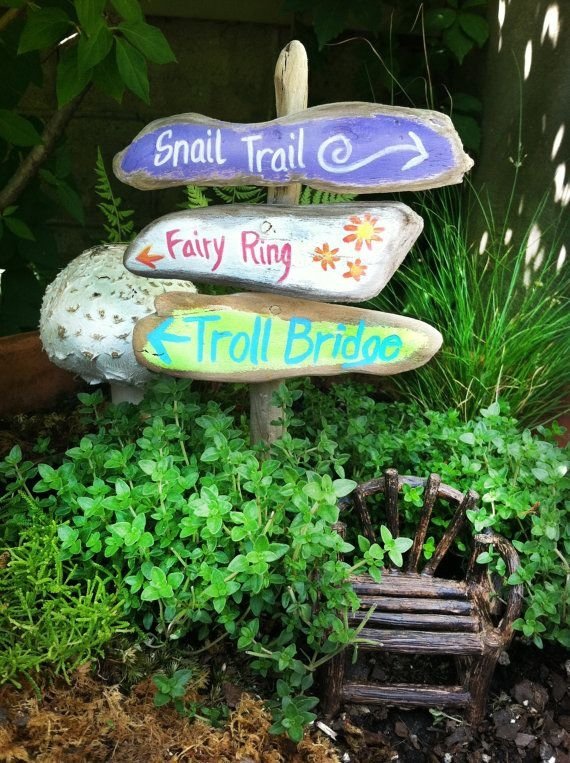 Via fairy garden signpost, painted signs ...
Paint some rocks to lead the way to your fairy garden.
3

Marbles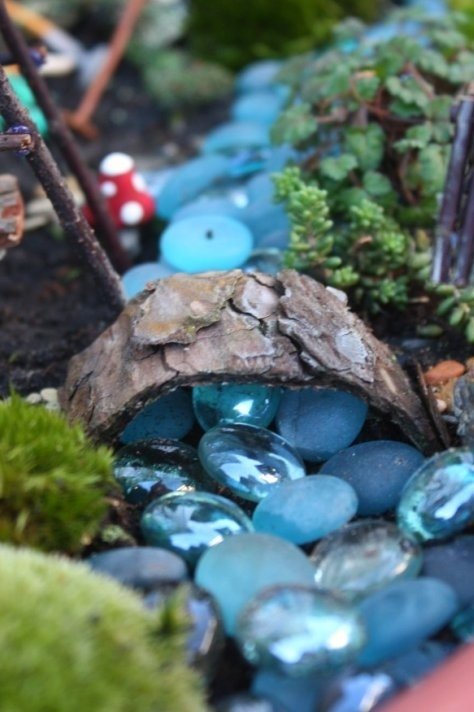 Via Juise: Fairy Garden: Expand and ...
Use bright blue marbles to look like water with a tiny bridge over the top.
4

Succulent Fairy Garden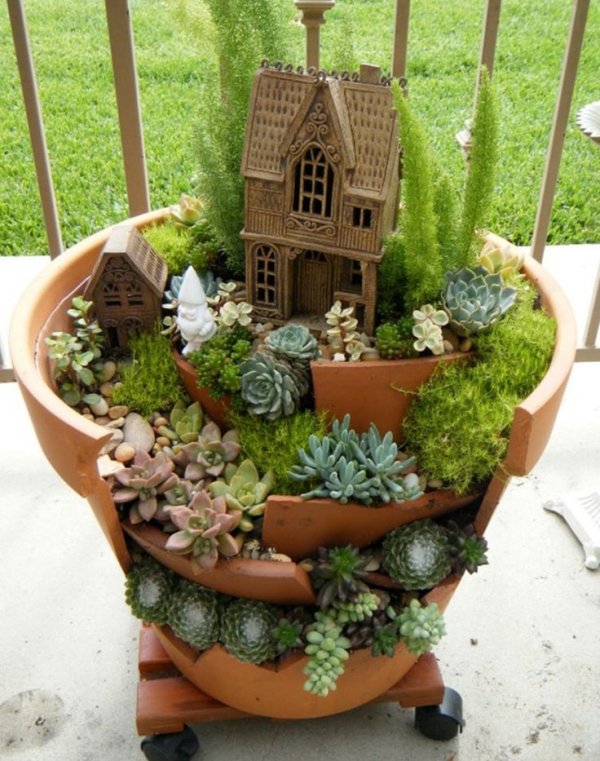 Via Backyard bliss
If you don't have garden space, build your fairy garden in a large flower pot with some succulent plants.
5

Recycle a Broken Pot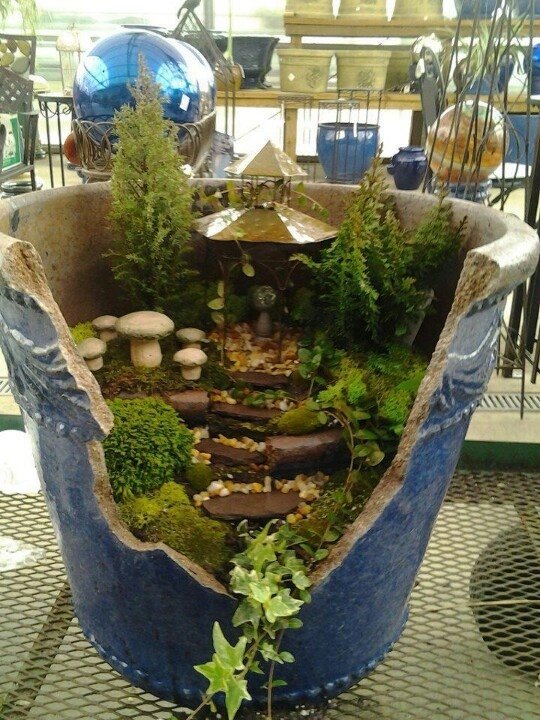 Via Fairy Garden - Broken Pot ...
Oops! You broke a favorite flower pot. Reuse it as the basin for your fairy garden so you can keep it around.
6

Miniatures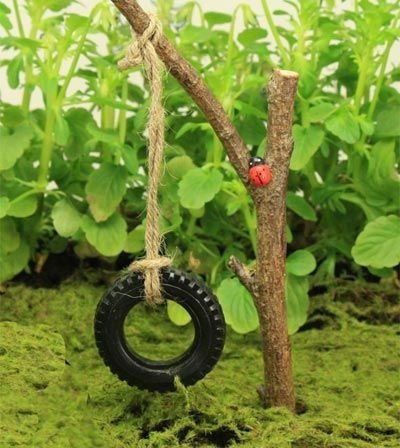 Source: exclusivelyforyou.co.uk
Gather some stuff lying around the house to make the small components of your fairy garden.
7

Buy Some Moss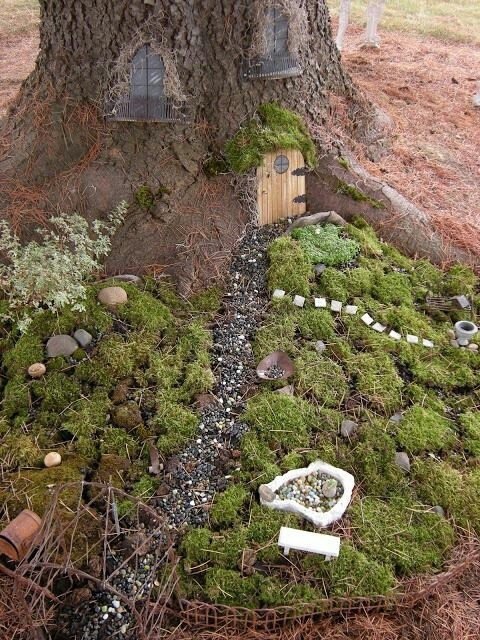 Via Living in Sunshine
Moss is fairly easy to take care of so it makes a great ground cover for your fairy garden.
8

Layer It up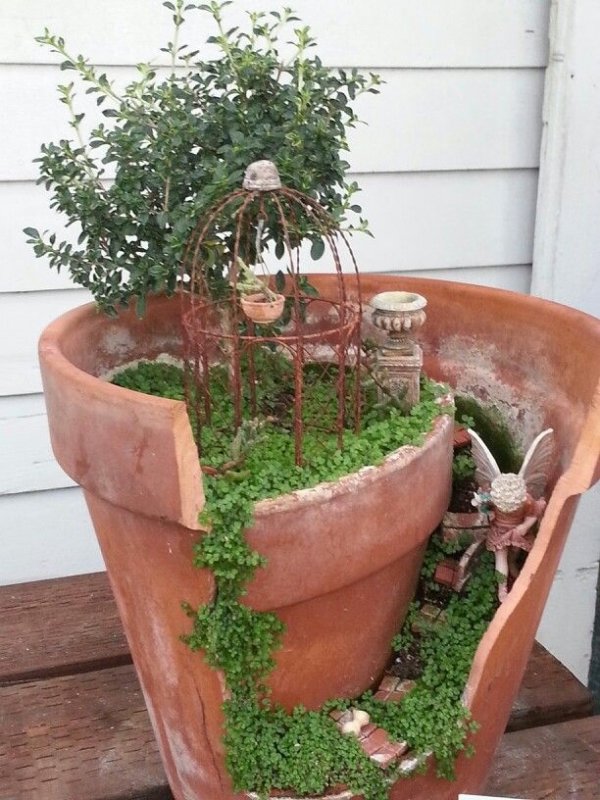 Via Fairy Gardens & Houses
Several pots of different sizes let you create a fairy garden with several levels.
9

Hit the Craft Store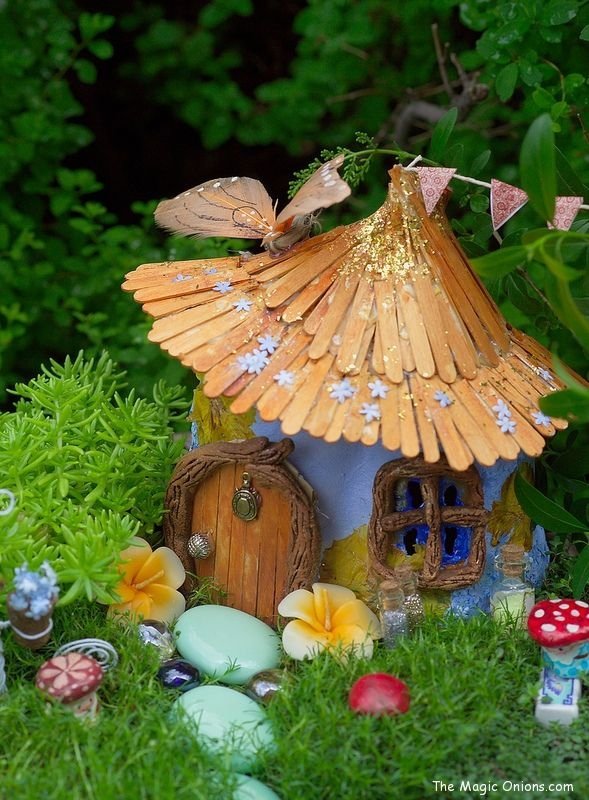 Via Fairy Garden Feature :: 2013 ...
You can find virtually anything you need for your fairy garden at your local craft store.
10

Gazing Ball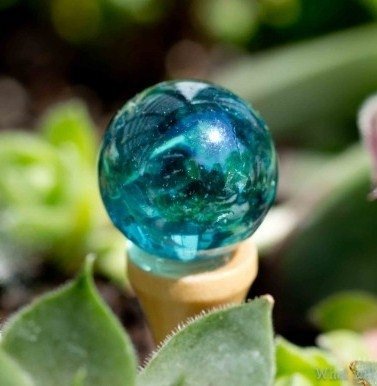 Via Home Sweet Garden Home - ...
A marble and a golf tee come together to make a tiny little fairy gazing ball.
11

Twig Garden Gate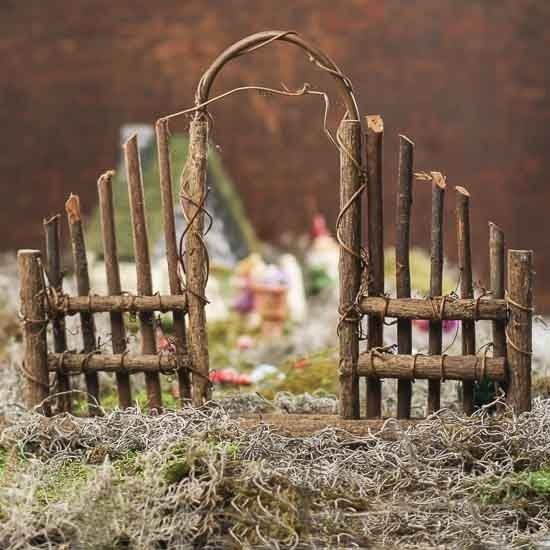 Via Woodland Twig Garden Fence - ...
Some hot glue and twigs from your backyard are all you need to make a fairy gate.
12

Fairy Garden Clothesline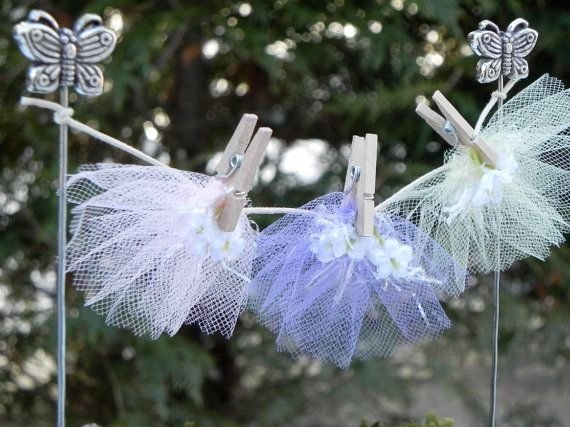 Via Fairy Garden accessories Clothesline miniature ...
Tulle makes great fairy skirts, which look super cute hanging in your fairy garden.
13

Fairy Lights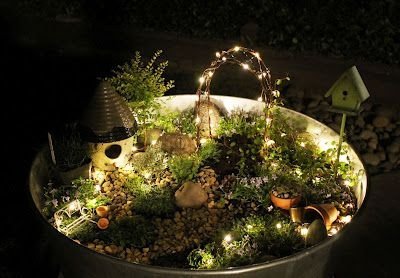 Via A Cuppa Tea With Me: ...
Light up your fairy garden with s strand of tiny lights.
14

Fountain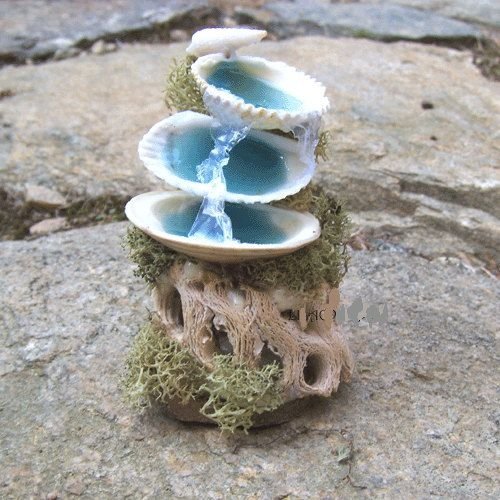 Via Unavailable Listing on Etsy
Shells are the perfect thing for adding a water feature to your fairy garden, even if it is a faux one.
15

Buildings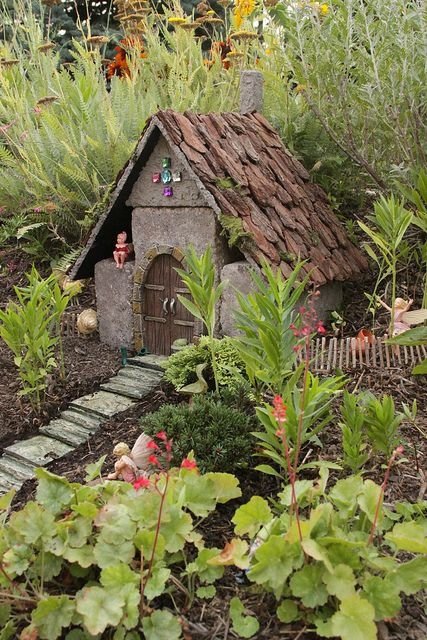 Via Fairy garden
The popularity of fairy gardens makes it pretty easy to find these prebuilt cottages you can add to yours.
16

Add Some Color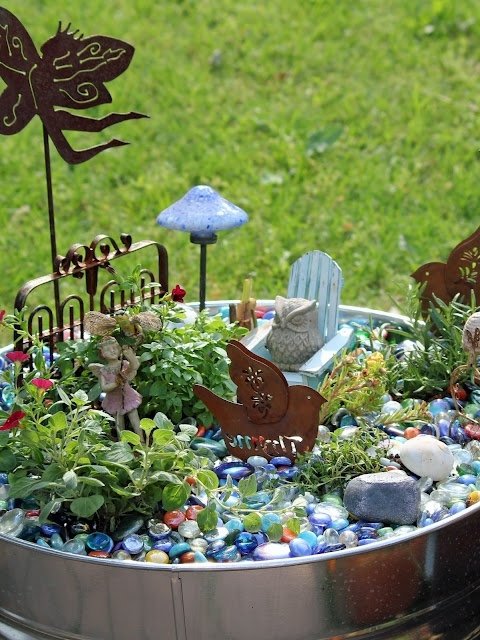 Via 35 Kήποι ΜΙΝΙΑΤΟΥΡΕΣ | ΣΟΥΛΟΥΠΩΣΕ ...
Colored rocks, marbles or glass are ideal for adding color to your fairy garden.
17

Against the Porch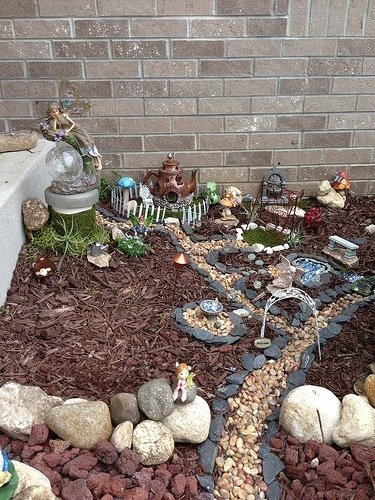 Via Magic Mushroomville
The corner near your porch is the perfect place to build a fairy garden.
18

Use a Birdbath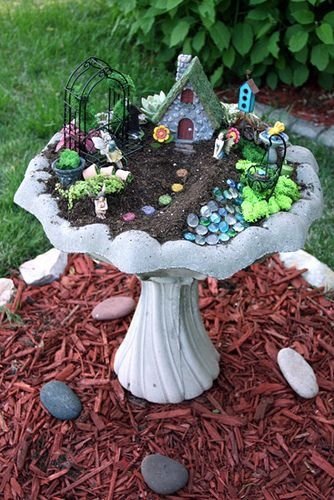 Via 11 Inspiring Fairy Gardens | ...
A stone birdbath is the perfect receptacle for a tiny fairy garden.
19

Go All out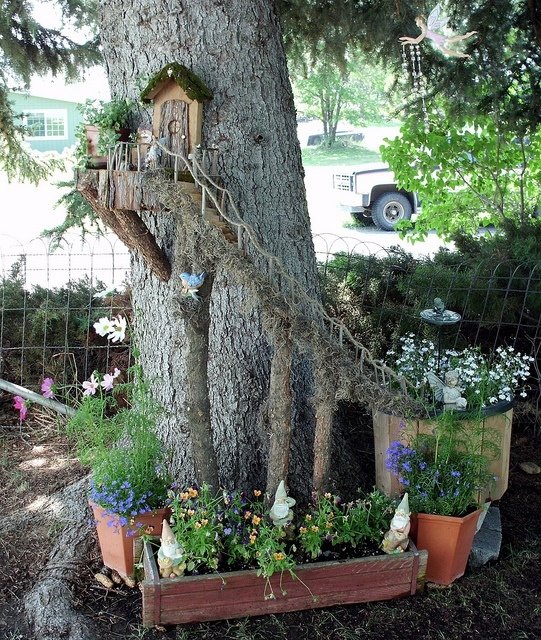 Via DSCI0979
If you really get into building your fairy garden, you could end up with this in your yard.
20

Beachy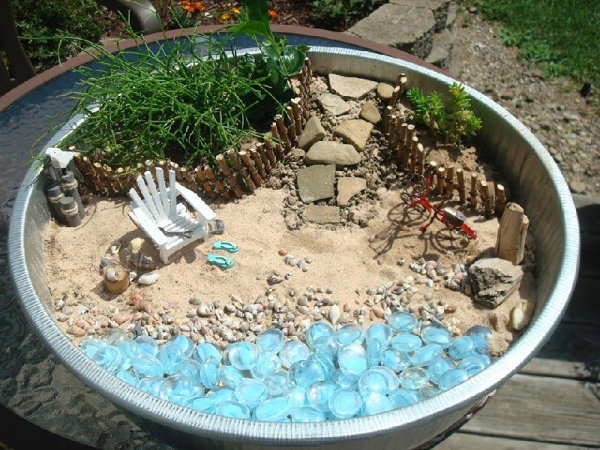 Via Fairy Gardens
This cute fairy garden reminds me of a day at the sea.
21

Welcome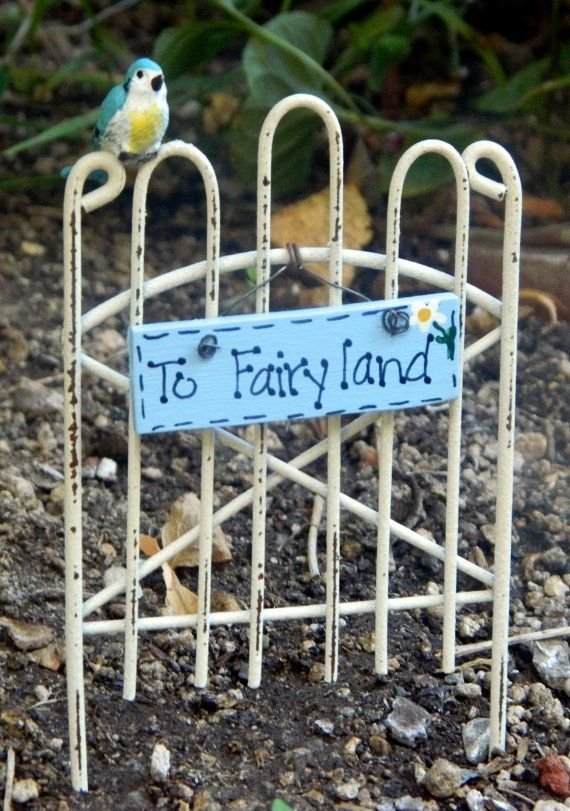 Via Fairy Garden Gate Fairy garden ...
No fairy garden is complete without a welcome sign.
22

Totally Girly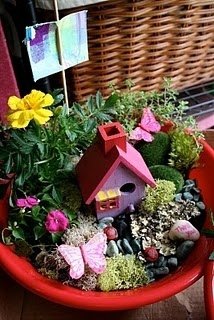 Via Pink and Green Mama: * ...
The pink and purple colors are awesome for a container fairy garden.
23

Miniature Camper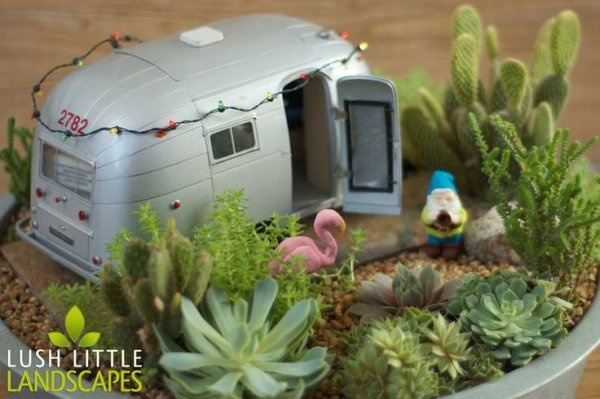 Via Airstream Trailer Miniature Succulent Garden ...
Look for dollhouse furniture as an easy way to add flair to your garden.
24

Teapot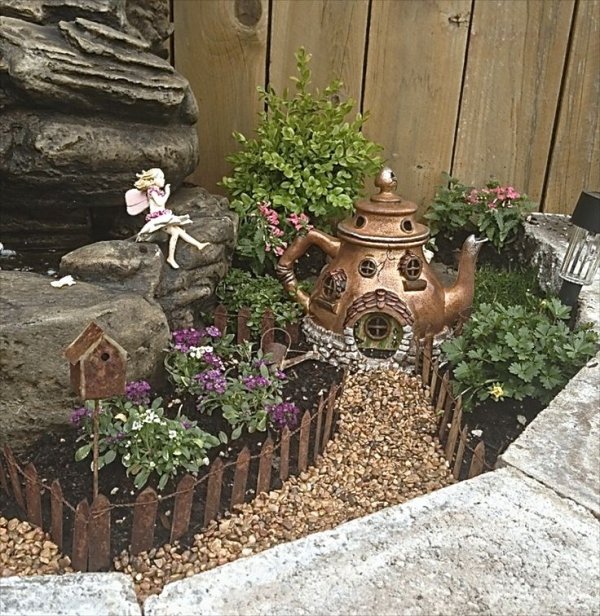 Source: whimsicalhomeandgarden.com
This tiny teapot probably came from a child's tea set and is fun way to use a toy that isn't played with anymore.
25

Don't Forget the Fairy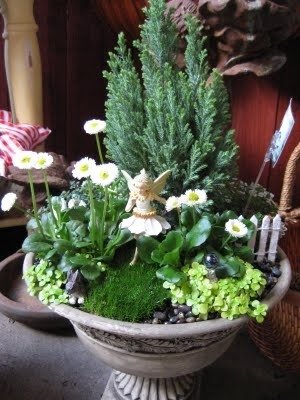 Via Life's Journey: December 2009
Top off your fairy garden with an actual fairy statue.
26

Trellis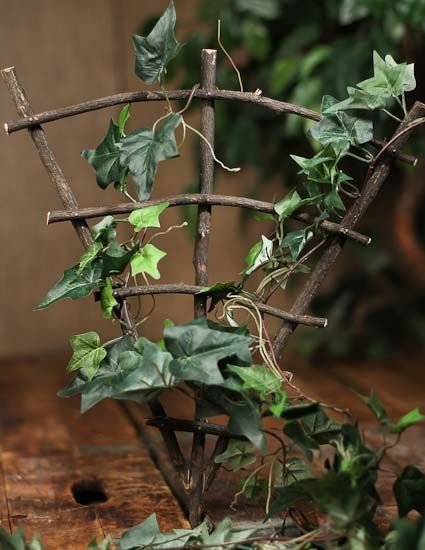 Via Mini Real Twig Fairy Garden ...
Make a tiny trellis with twigs and silk leaves.
27

Wall It off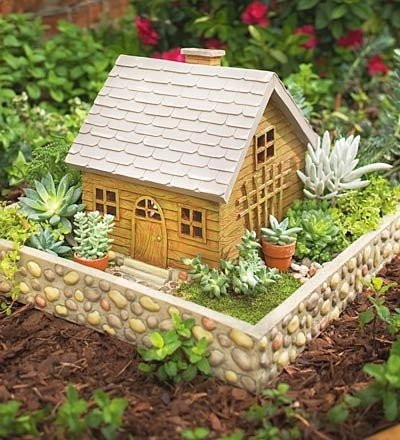 Via Magical Fairy Gardens
Building a tiny stone wall won't take much time and looks great surrounding your fairy house.
28

Totally Unique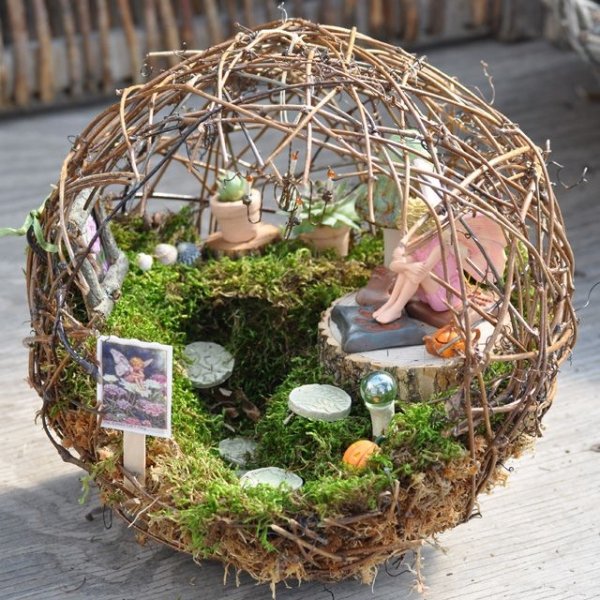 Source: Planter Gallery - Miniature Gardening
This twig sphere is a fun and different way to display your fairy garden.
29

Porcelain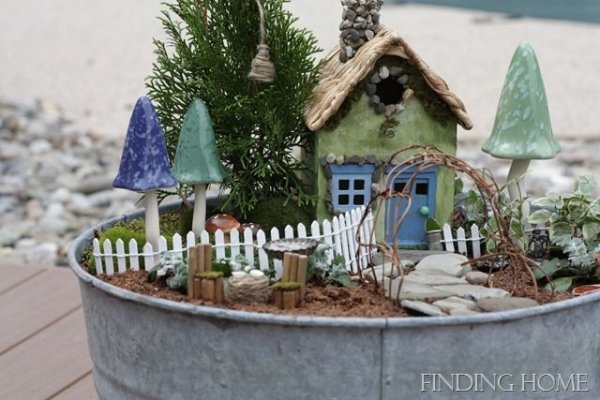 Via 5 DIY Mother's Day Gifts ...
This fairy garden is unique because it incorporates porcelain decorations.
30

It's Huge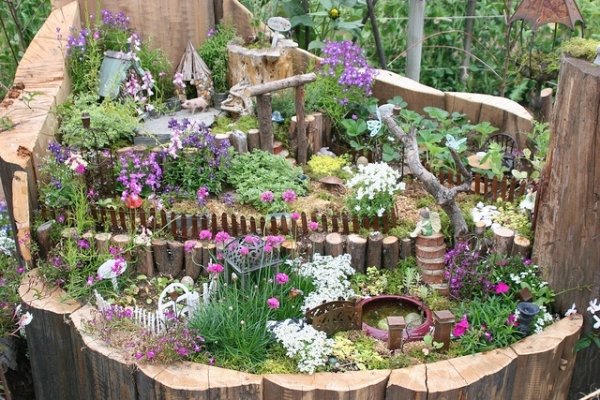 Via Fairy Garden
A hollowed out stump or empty barrel gives you plenty of space to sprawl out.
31

Flowers and Plants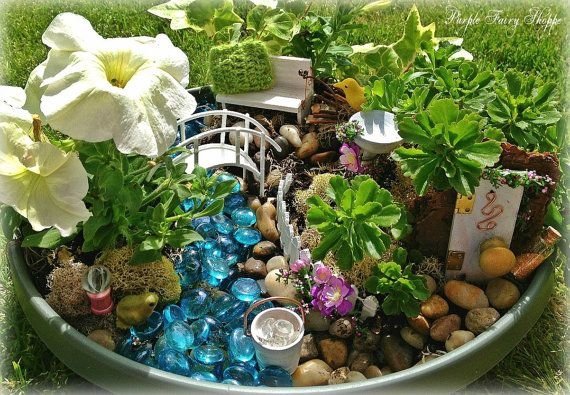 Via Unavailable Listing on Etsy
Plant a couple of plants or flowers near your garden to make it really stand out.
32

A Table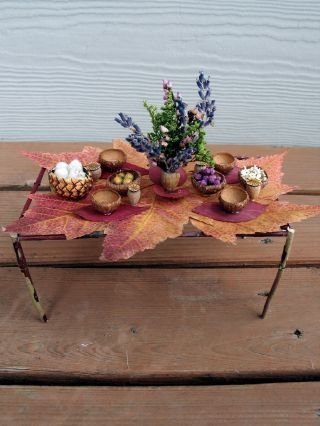 Via scarlet star studios: making fairy ...
A tiny table with tiny dishes is so cute for a fairy garden.
33

Terrarium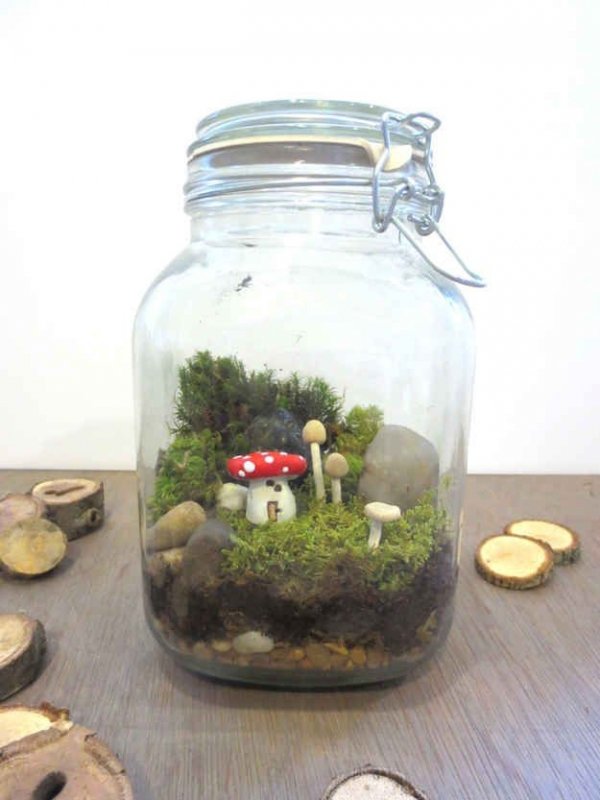 Via Community Post: 15 Enchanting Fairy ...
If all else fails, use a tiny jar for an indoor fairy garden.
34

Go Wood Hunting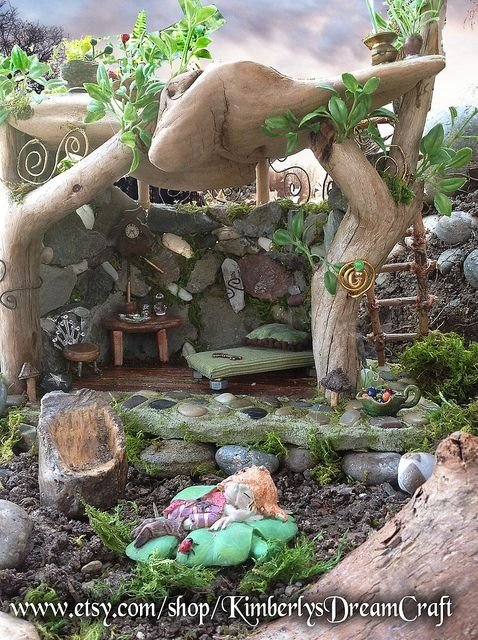 Via Fairy Garden
Gather unique pieces of wood from your walks in the park and incorporate them into your fairy garden.
35

Make Use of Stones

Stacked rocks easily become stairs or walls in your fairy garden.
36

Tiny Banner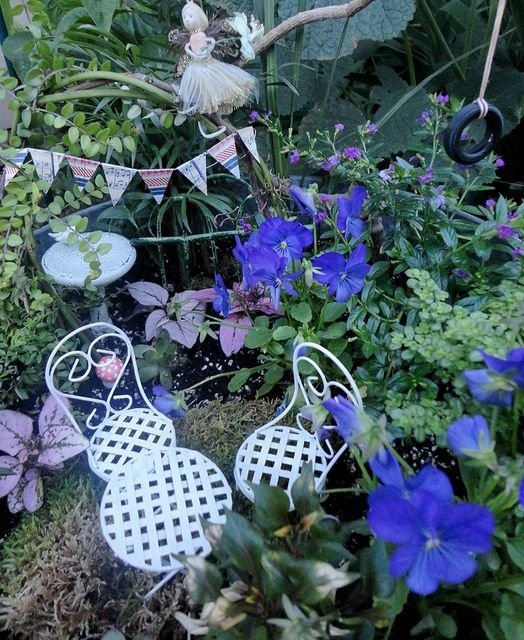 Via fairy garden at dusk
Use string and scrapbook paper to make a fun banner for your garden.
37

Accessories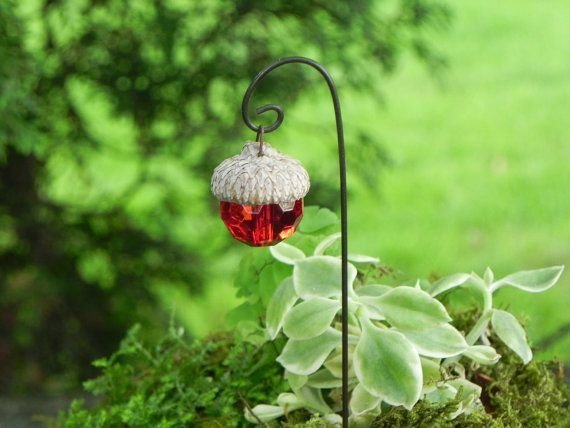 Via Fairy Garden Acorn Cap Lantern ...
Look for items meant for another purpose to dream up all the details in your fairy garden.
38

Signs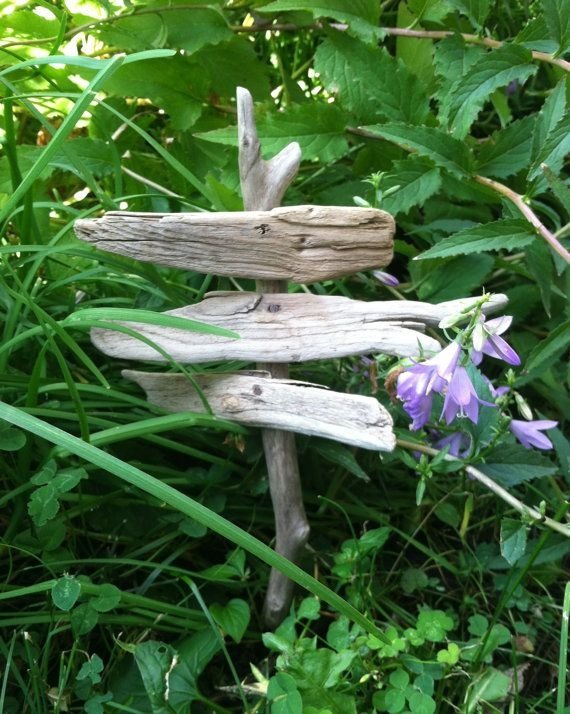 Via fairy garden signpost, blank signs, ...
Tiny pieces of wood are ideal for little fairy garden signs.
39

Nest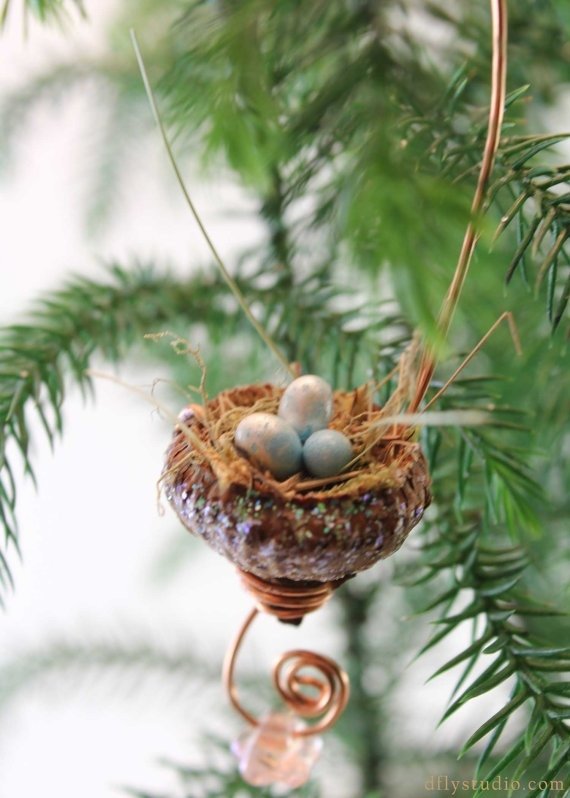 Via Miniature fairy garden acorn bird's ...
A bit of wire and some scrap materials become a tiny bird's nest.
40

Itty Bitty Garden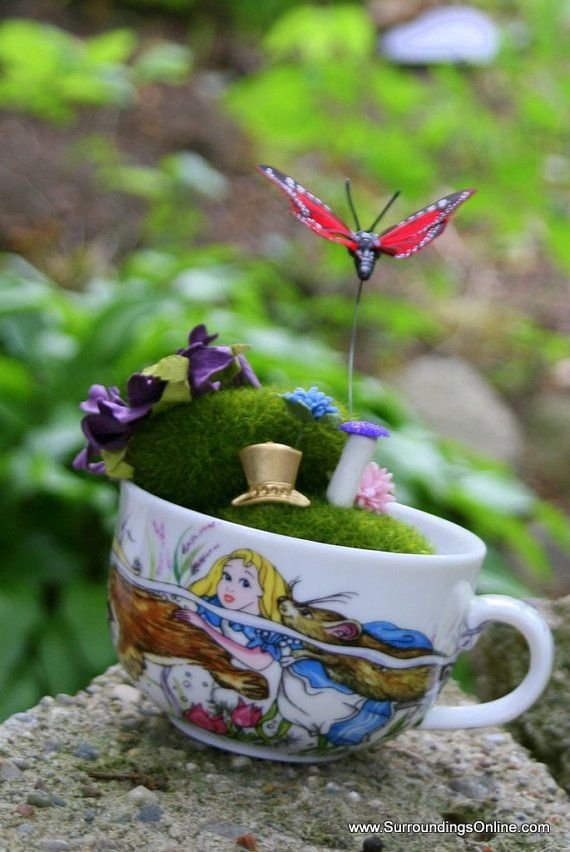 Via Wonderland Centerpiece - Mossy Fairy ...
This tiny teacup becomes the perfect place for the tiniest of fairy gardens.
41

Check out Garden Stores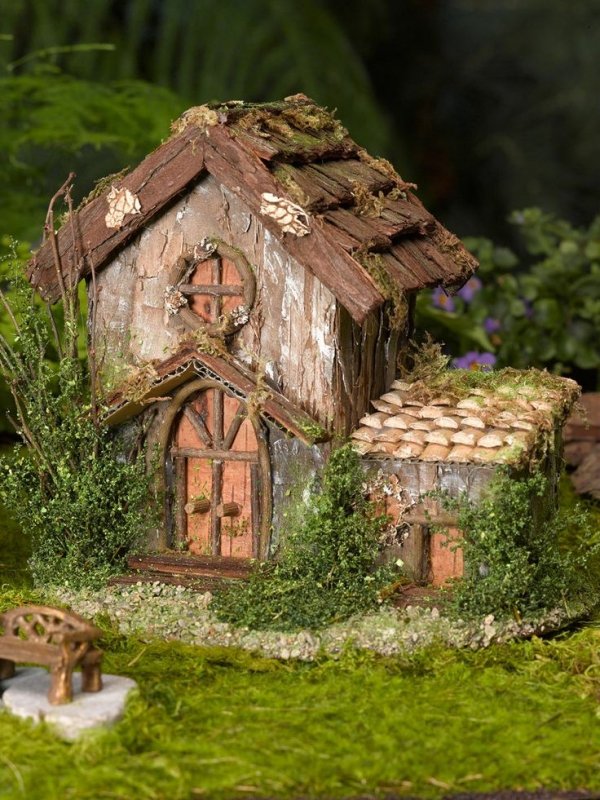 Via Fairy House
Specialty garden stores are a great place to look for stuff created especially for fairy gardens.
42

Mix and Match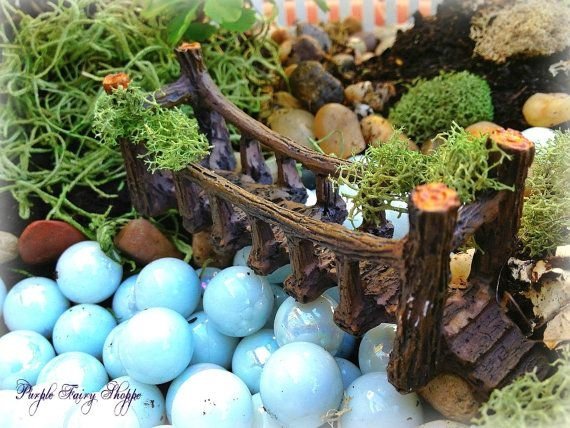 Via Unavailable Listing on Etsy
Natural and premade items combine to create this fantastic fairy garden.
43

Fit for a King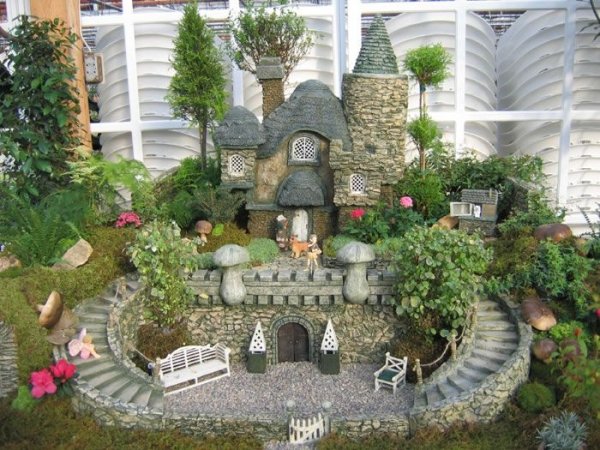 Via The Fairy's Garden Miniature Fairy ...
This large fairy garden is composed of premade materials, but it's so fun to look at.
44

Houses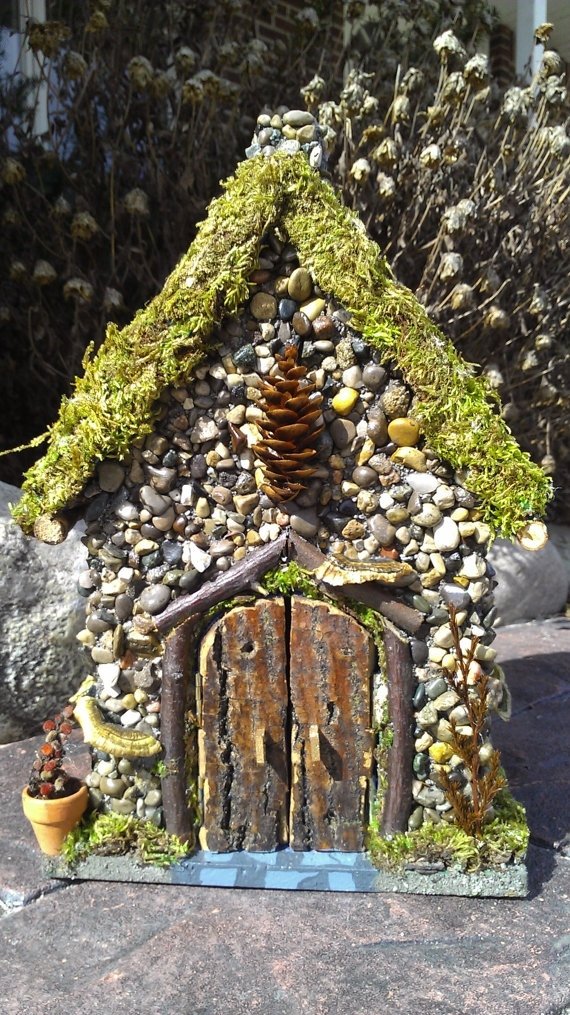 Via Items similar to Fairy house ...
Don't forget to add some tiny houses for your fairies to live in.
45

Stepping Stones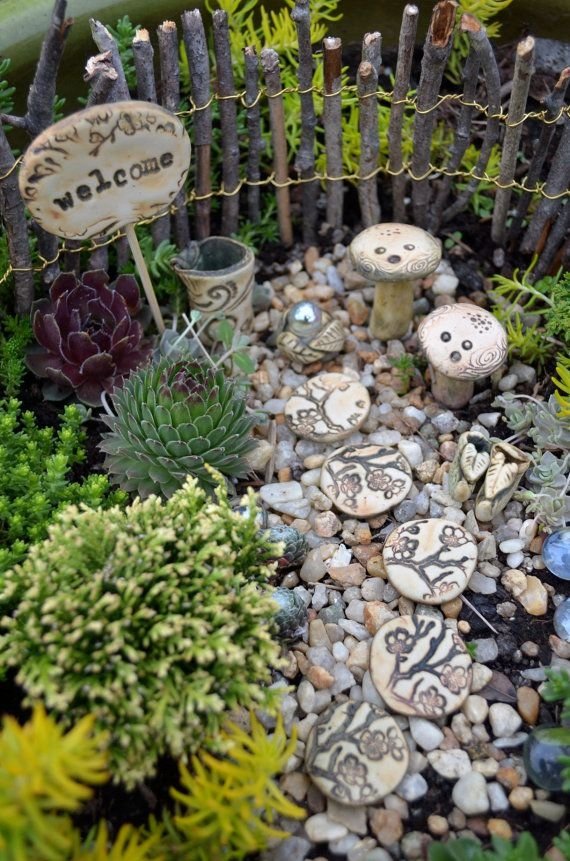 Via Unavailable Listing on Etsy
Buttons make the most adorable little garden stepping stones.
46

Make a Whole Town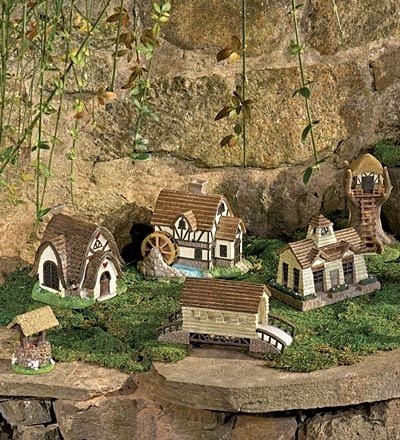 Via Magical Fairy Gardens
Invite the whole fairy family with this tiny village.
47

Mushroom Stools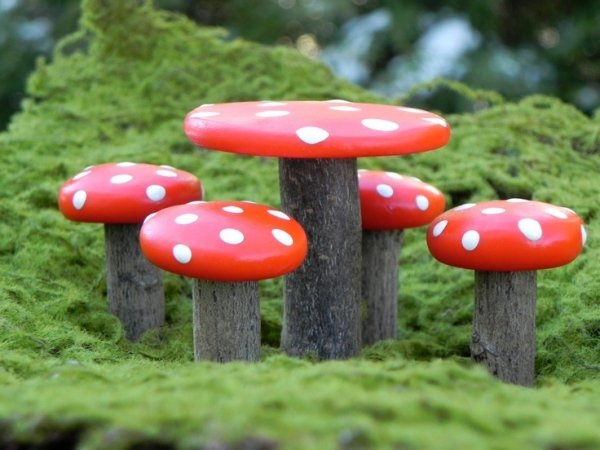 Via Fairy Garden Table and Chairs ...
Chunks of tree branches and painted rocks are all you need for these cute mushrooms.
48

Arch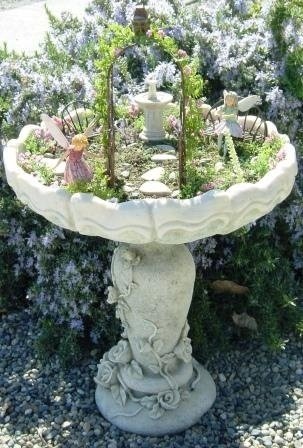 Via Favorite pins this week
This cute little arch is the cutest entrance to your garden.
Are you totally inspired to make your own fairy garden?I'm headed out to stock up on tiny stuff for mine.
Please rate this article