I'm always coming across new things for the garden; ingenious tools, fancy wheelbarrows, totes for carrying seeds and such, as well as a variety of other items that make the task of gardening a bit simpler. Here are 5 must-have items for gardening that I have recently come across. One of them I actually received as a gift from my husband a couple of weeks ago. What fun!
---
5

Fiskars 9424 Garden Bucket Caddy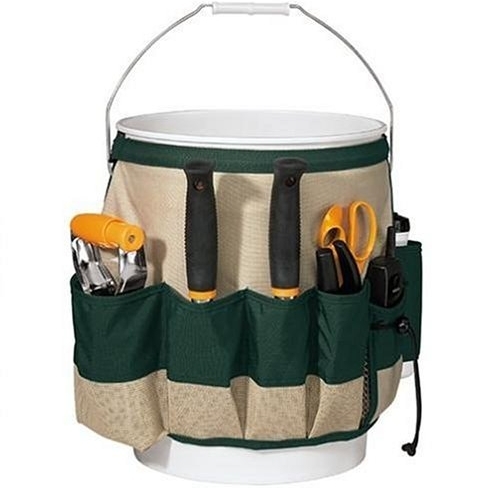 Price on Amazon: $12.99 at amazon.com
I can always find a 5 gallon bucket lying around the garage and this handy caddy fits right around any 5 gallon bucket I wish to use. The canvas pockets on the caddy hold a variety of hand tools used for gardening, as well as a holder for seed packets, cell phone, and even a water bottle.
4

The Rumford Gardener AMW5000 16-Piece Tool Set with Molded Case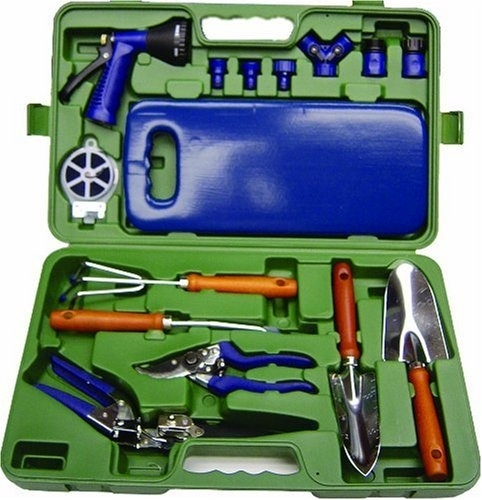 Price on Amazon: $44.99 at amazon.com
The assorted gardening tools that come in this case not only include a standard trowel, grass shears, and rake, but also a number of other items that make gardening easier. There is a foam knee pad, pruners, a narrow trowel, a transplanter, a hose splitter, 3 hose fittings 2 quick-disconnect hose fittings, and a spray nozzle. Everything fits nicely in a sturdy case that makes it simple to keep track of all these items.
---
3

Radius Garden NRGSET 4-Piece Gardening Hand Tool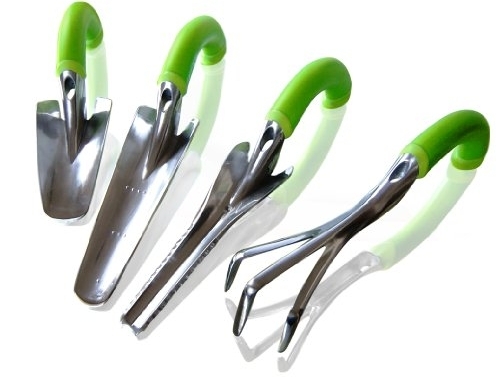 Price on Amazon: $29.99 at amazon.com
This 4-piece set of gardening tools each has an ergonomic handle that gives you more leverage when using them and with less stress too. The blades and tines are polished aluminum and extremely strong. The set includes a cultivator, a transplanter, a weeder, and a trowel each covered by a lifetime guarantee.
---
2

Nelson 56600 Shut-off Water Timer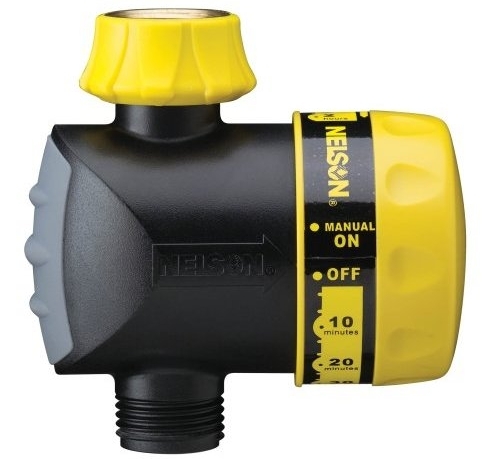 Price on Amazon: $10.95 at amazon.com
No batteries are required to use this timer; it is completely mechanically operated. You can set the timer to water plants for 10, 20, or 30 minutes or you can set it to manual so you can take as long as you want to water the garden. This is a great piece of equipment to have when you want the sprinkler or soaker hose to do its job while you are away for the weekend.
---
1

Tricam FR110-2 Farm and Ranch 400-Pound Capacity Steel Utility Cart

Price on Amazon: $92.98 at amazon.com

This is very similar to the one my husband bought for me and I absolutely love it. I can't imagine how I've managed without it all this time! The measurements of the mesh wagon are 34 x 18 inches and it has 10 inch pneumatic all-terrain tires that enable the wagon to travel easily over rocky ground. Each side of the wagon can fold down to convert the wagon into a flatbed.

If you like gardening and want to find new items to make the time you spend outside even more enjoyable, then maybe one of the items listed above will interest you. What are some new gardening things you've purchased for this season?

Top Photo Credit: vzonabaxter
---
Popular
Related
Recent