In my former days as a florist, I experienced firsthand how certain flowers that can make you happier seem to have a tremendous effect on your mood in a short amount of time. I worked with at least 100 different kinds of plants and flowers on a day to day basis, and there were certain favorites I always had that I liked to use in arrangements. I loved spreading the same cheer that flowers gave me to others who would be buying flowers for themselves or someone they loved. I thought I would share with you some flowers that can make you happier if you need a little mood boost, or know someone who dies. Hardly anyone can look at these gorgeous, uplifting blooms and not feel a little more upbeat about their day.
---
1

Daisies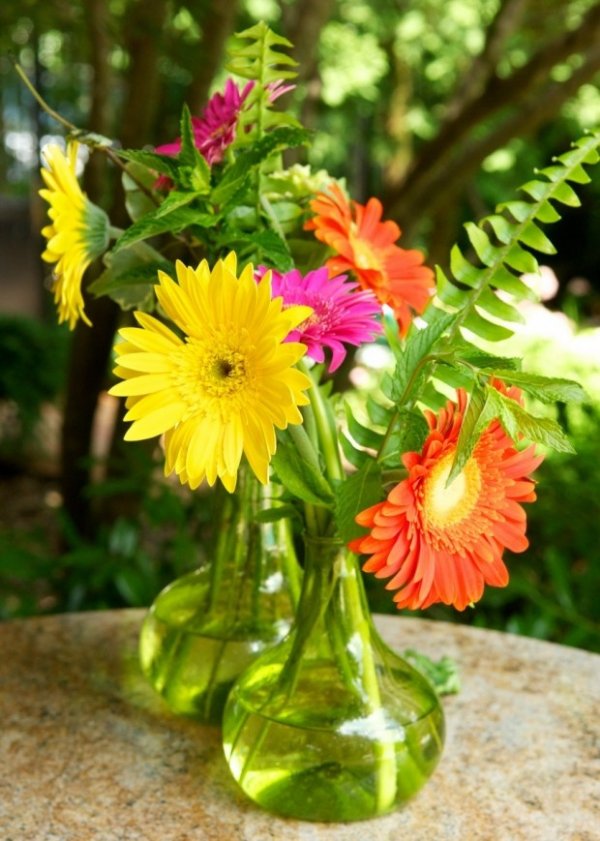 Daisies are one of the most popular, cheerful flowers that can make you happier. Gerbera daisies are especially favored among women, and give a lighthearted, warming feel to any room. If you grow these in your garden, you'll also get the same effect quite easily. Just be sure that you plant them in full sun since these flowers prefer a lot of light. Keep them well watered, about every other day in summer's intense heat. You can also plant them in pots and keep them in a window with full sun as well.
---
2

Lilies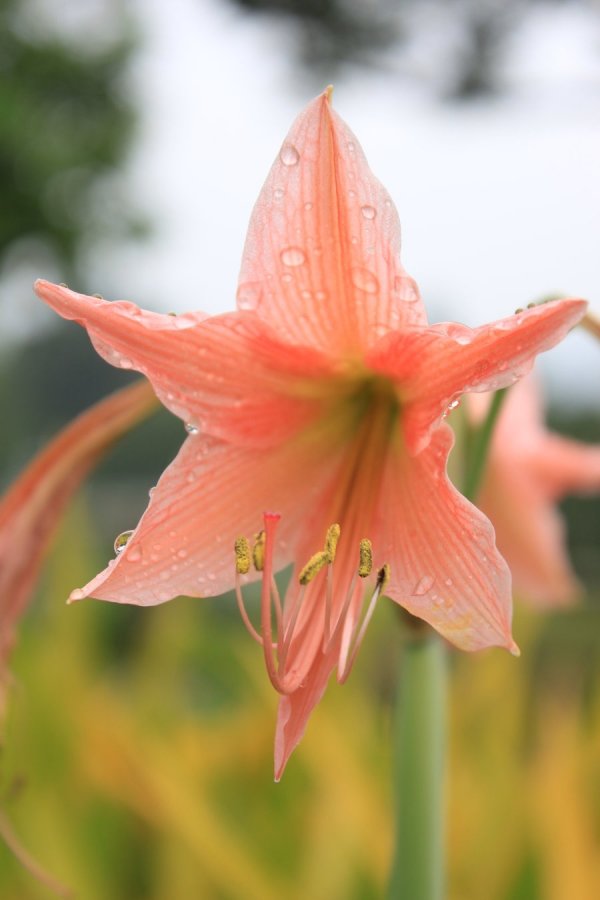 This flower is typically given to someone at Easter time, but there are a variety of lilies, and many are available at different times of the year. Ranging from Tiger lilies to Easter lilies and more, these flowers are prominent in height, as well as dramatically alluring. Their large, intense blooms are some of my favorite to gaze at, and my favorite to use in arrangements. You can also plant these in your garden or your yard. Many people around SC where I live plant them by mailboxes, since they grow tall and do well in full sun. Lilies smell wonderful and add a romantic, feminine feel to any room or garden.
Trendinig Stories
More Stories ...
3

Tulips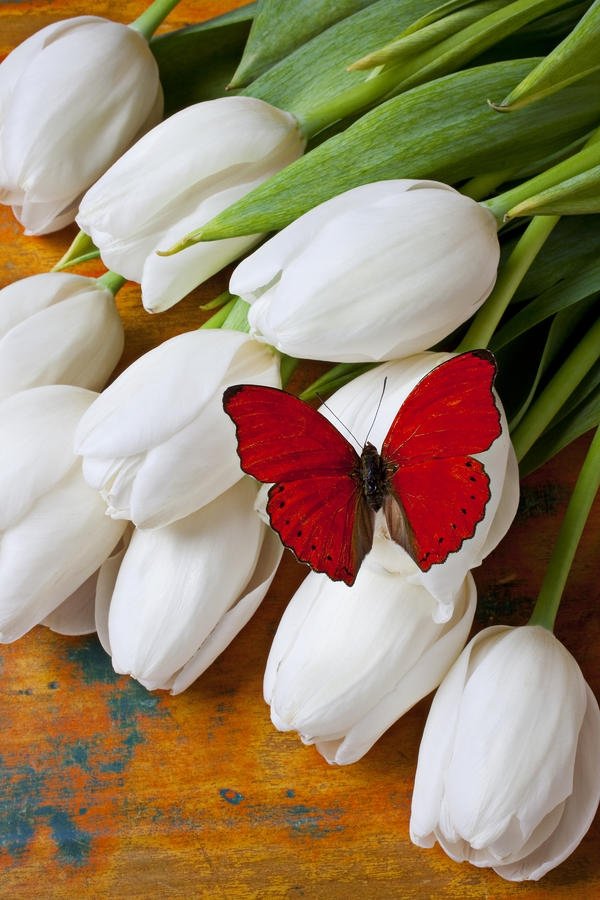 Tulips may be a short season flower in terms of bloom, but they are one of the most inspiring flowers that can make you happier. Perhaps because of their short-lived season in the spring each year, this flower is a bit more rare and appreciated. A simple, soft bloom, with a variety of colors to choose from, tulips have a feminine feel that can lighten any mood and brighten any day.
---
4

Roses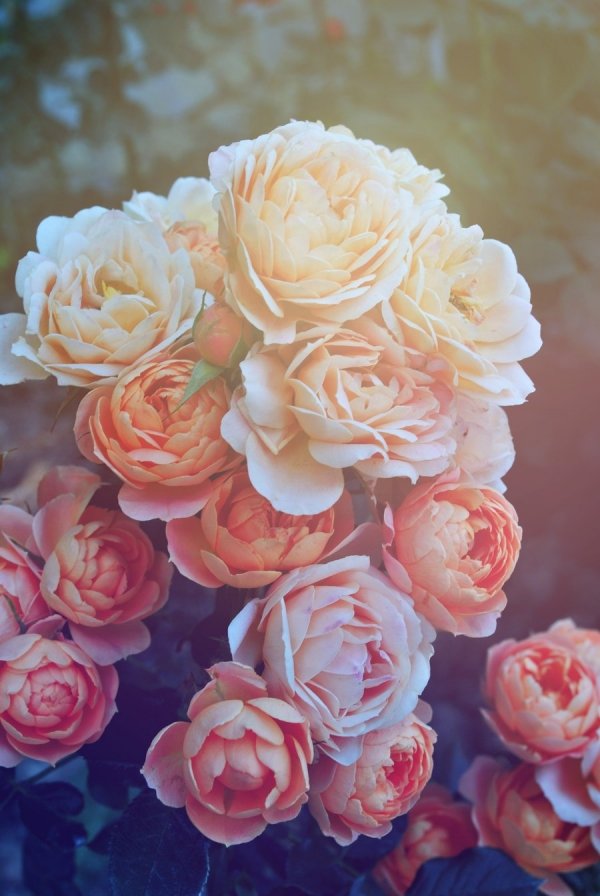 If you want to tell someone how much you care about them, roses usually do the trick. Buy them for yourself, grow a rose bush, or buy some for someone you love! Roses come in numerous varieties and shades, and certain colors of roses have different sentiments: yellow means friendship; pink means love; red means romance; and white means remembrance. Whatever the occasion, you can't go wrong with roses, even if it's just to brighten your own day. Hey, buying flowers for yourself is one of life's best guilty pleasures, after all!
---
5

Gladioli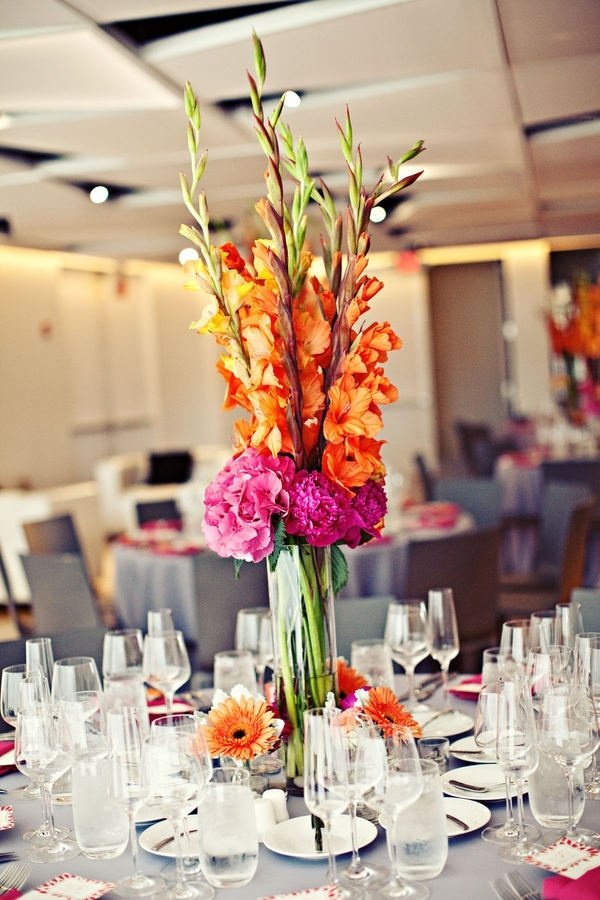 Gladioli are my absolute favorite flower of all, and I find it funny more people aren't as in love with them as I am. Only available in the late summer, the gladiola is one of the most alluring, dramatic, and romantic flowers I've ever seen. In terms of mood, they've been found to enhance motivation and desire. They're also available in a variety of shades from red, to coral, to yellow, and more. They're also inexpensive. Gladioli are fantastic for placing in a large tall vase in your home, or they make a beautiful addition to any garden.
---
6

Hydrangeas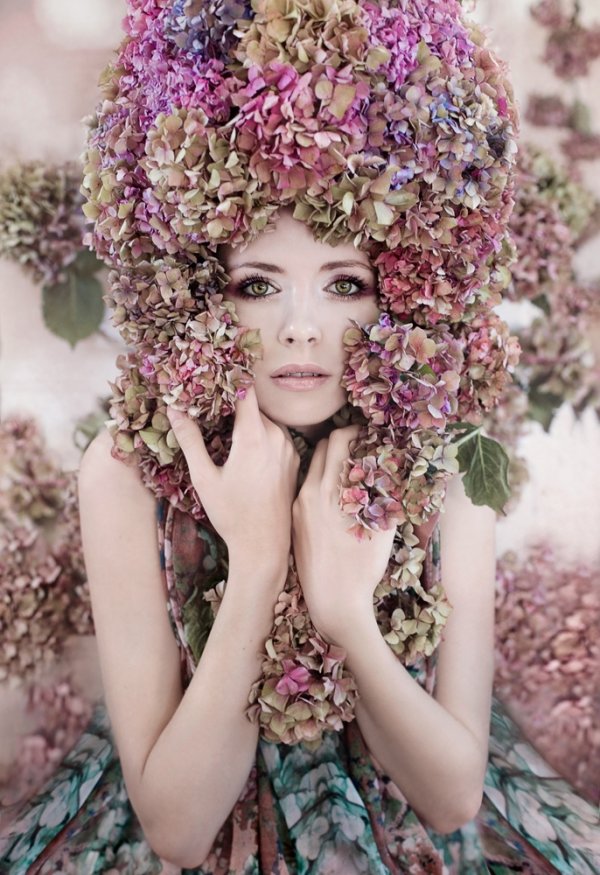 Hydrangeas are one of the most romantic flowers there are. Hydrangeas are used for every type of occasion from weddings to funerals, and are found in many people's gardens. They also come in a variety of shades, Purple, pink, blue, and white are some of the most popular during spring and summer, and they're especially wonderful to show someone you care. If you're looking to relax a bit, add some hydrangeas in a vase to your home. They have such a calming, uplifting feel to them that most anyone will enjoy.
---
7

Daffodils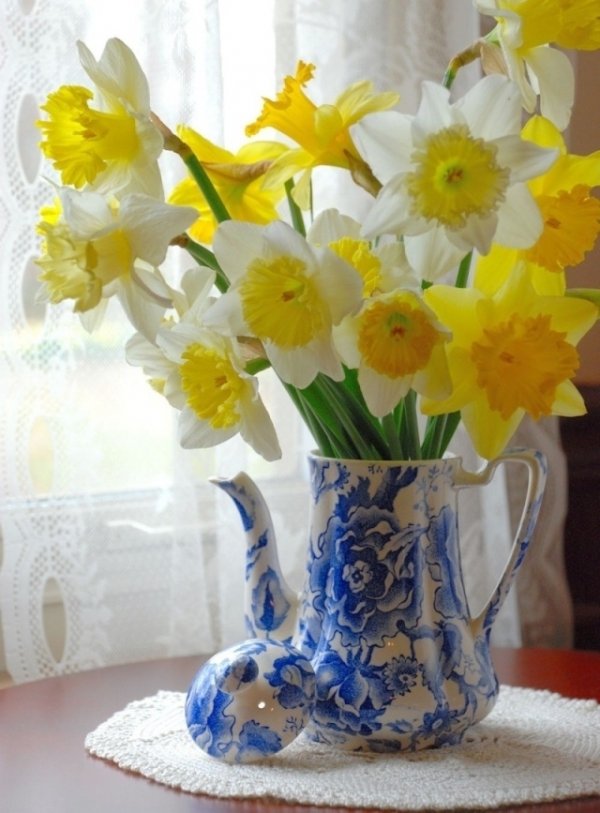 Daffodils are actually rated as the number one flower of all for boosting people's moods, and making them happier. Yellow is a common color used to brighten someone's mood, so this comes as no big surprise. Since daffodils have a unique bloom, along with that beautiful bright yellow, they're a given for perking up your day. Plant them in your garden, and enjoy picking them all spring and summer long while they're in bloom to put in a vase in your home.
There aren't many flowers out there that won't make you happier. Nature is one of the easiest solutions we have to make us happier, and it's right at our fingertips all the time. Flowers that make you happier are a direct reminder that sometimes the most simple things, truly can make all the difference in your sense of contentment. Do you have a favorite flower that makes you happier?
Sources: mindbodygreen.com, shine.yahoo.com
---
Comments
Popular
Related
Recent