The very first thing that I think about whenever I am planting a garden is what type of beautiful smelling plants I can plant in my garden! I want my garden to smell amazing and I want it to really look beautiful too. If you are in the same boat as me, but have absolutely no idea what beautiful smelling plants are out there, you've got to take a look at my top great smelling plants that you can plant next year for your garden!
---
1

Hyacinth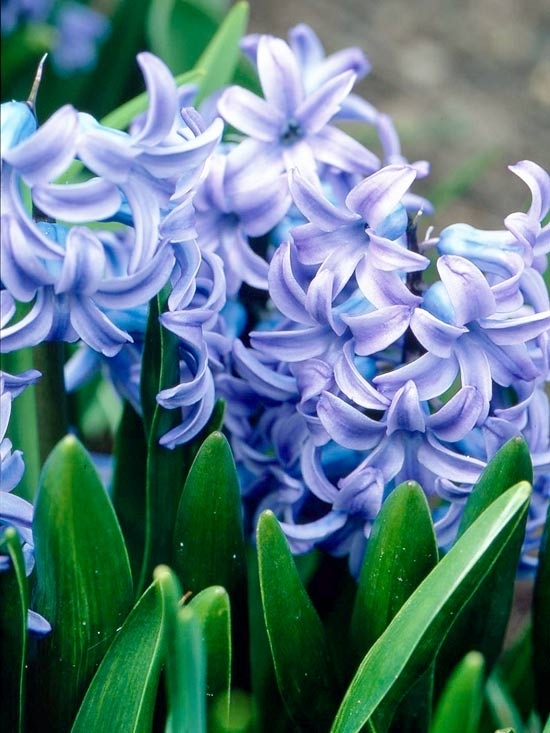 The very first beautiful smelling plants we're going to explore is all about the hyacinth! This plant, if you plant them in the fall, they'll come up right in the spring. They have a perfume to them and they come in a ton of different colors, which is truly amazing!
2

Dianthus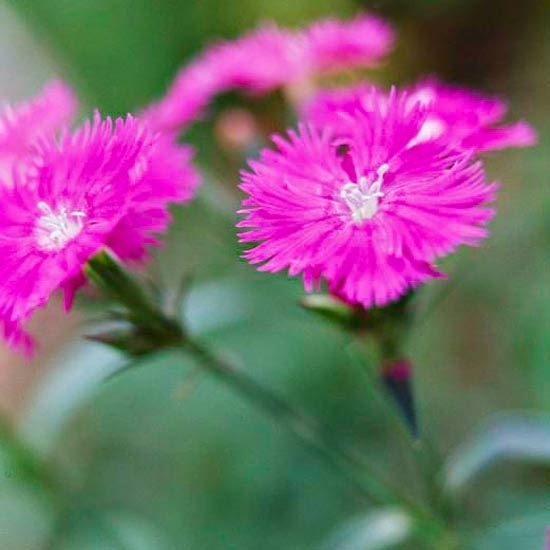 Ah, this incredible smelling flower comes in all kinds of different colors and the fragrance is a little spicy, which I love! It's a flower that comes in mats if you opt for that kind, or tall flowers if you opt for that kind. They are beautiful when they bloom and they aren't super hard to grow either!
---
3

Gardenia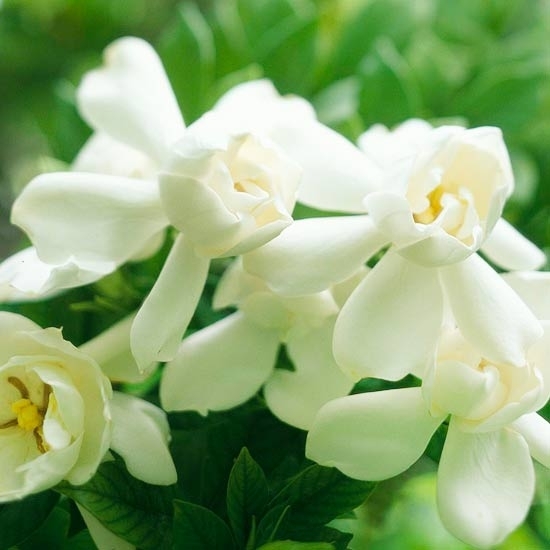 What beautifully smelling garden would be complete without Gardenia? This incredible smelling flower is actually among the most famous fragrant flowers out there. It's a heavy scent, so make sure that you are aware of that before you plant this particular flower! The best thing though? You can grow this beautiful flower in or outside!
---
4

Sweet Autumn Clematis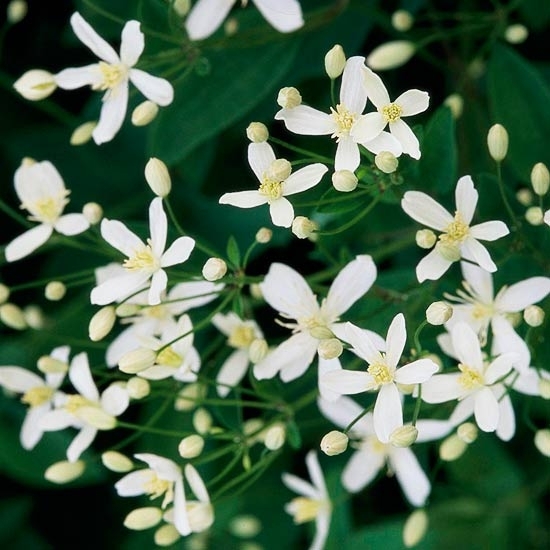 If you are constantly looking for flowers that bloom at the end of the season, this is the flower for you! It's a flower that grows on a long vine (it can grow up to about 25 feet long!) and when it blooms? They are all starry white flowers that smell like heaven! They are beautiful and smell good, how cool!
---
5

Sweet Pea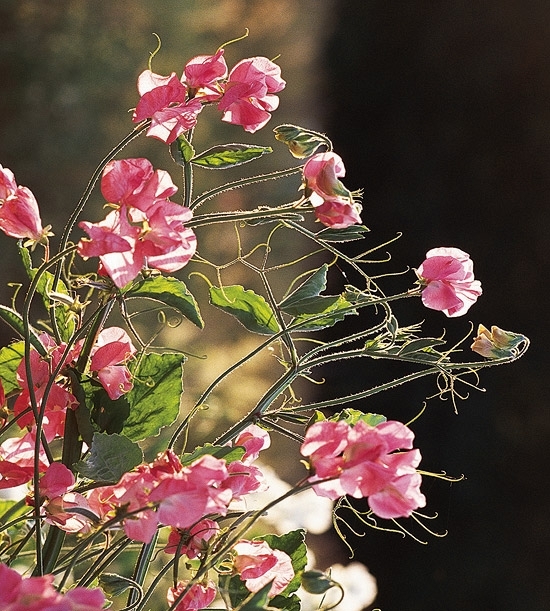 Sweet Peas are flowers that I wouldn't have thought would be super fragrant, but depending on which variety you get, you can find sweet peas that you'll be able to smell all throughout your yard! They also appear in every single color imaginable. I love these little flowers!
---
6

Lily-of-the-Valley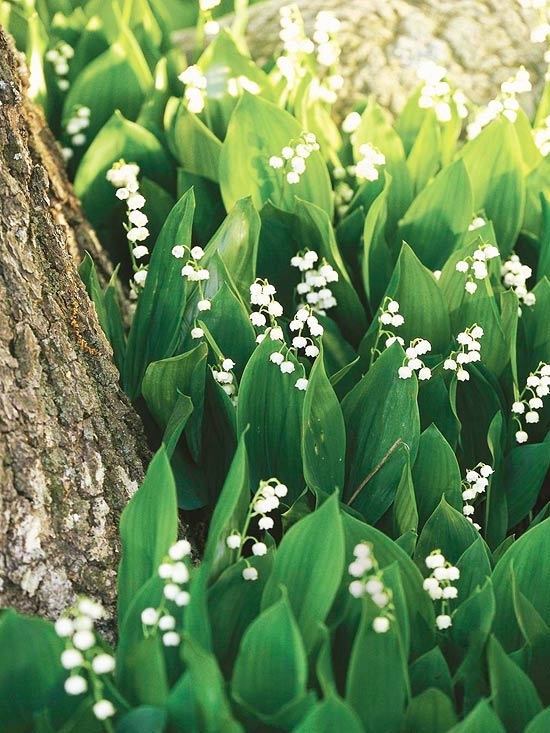 My parents actually have these particular flowers all over the place, so whenever I go home in the summer, I get to pick a bunch of them and smell them. They truly are beautifully smelling and they are flowers that you can't get rid of ever! While small, they certainly have a huge fragrance to them!
---
7

Oriental Lily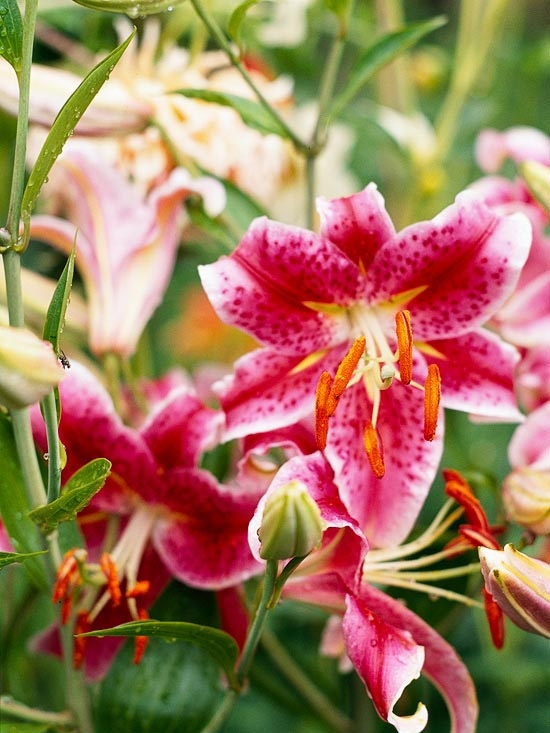 These are flowers that Lyndsie sends me all of the time and I love them! They are not only super fragrant, but they bloom mid to late summer, so you can really smell them when the sunlight hits them! Also, there are different colors, such as white, pink and yellow! Love lilies! They are so pretty in any garden and they last a really long time!
So girls, these are just a few of the flowers that are out there that smell oh-so-amazing! Do you have any more to add to the list? Let me know! I'd love to know exactly what beautiful smelling flowers your gardens are filled with and what scents are some of your faves!
---
Comments
Popular
Related
Recent