I love the outdoors, and spend as much time as I can in m garden all spring and summer long. My patio and lawn are scattered with strategically placed goodies, so even when flowers and trees aren't in bloom, there's still something pretty to look at. I'm always on the lookout for something new to add to my garden, and I've found a bunch of things I just have to have… here are 8 gorgeous garden goodies…
---
1

Carriage Birdhouse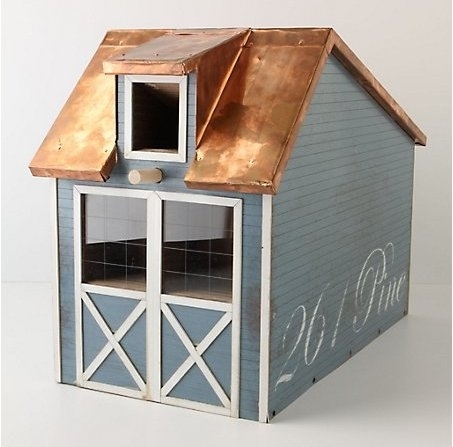 Price: $440.00 at anthropologie.com
This adorable little avian apartment, designed by Philadelphia's Austin + Mergold, is room enough for an entire family-sized flock of sweet birdies, made of weather-proofed cardboard, wood and copper. Hang it in your favorite tree, or stand it in your garden on a post to attract colorful songbirds and sparrows and swallows, too.
---
2

Vintage Garden Markers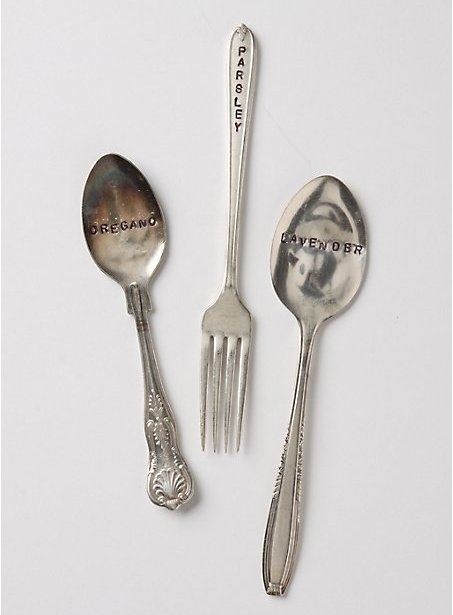 Price: $28.00 at anthropologie.com
Some brilliant eco-friendly soul took all of those unused, discarded spoons and forks, flattened them, and etched them with the names of our favorite herbs. The set contains three pieces of flatware, one for parsley, oregano, and lavender.
---
3

Seed Bombs

Price: $6.00 at anthropologie.com
These clever little seed bombs, designed by VisuaLingual, contain all the soil and seeds you need to cause an explosion of bee, bird and butterfly-attracting wild flowers. They feature different flowers for each growing zone, so know which you live in before you order. There's even a dog and cat friendly version, and one with just herbs. What a great gift idea!
---
4

Alligator Feet Pot Stand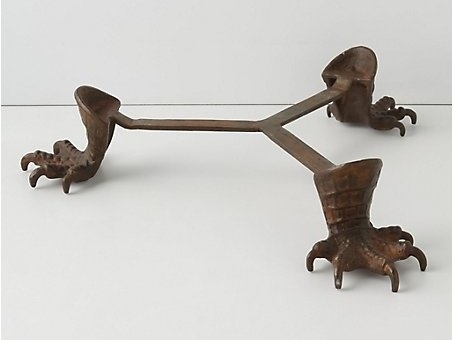 Price: $78.00 at anthropologie.com
Though the song advises "never smile at a crocodile," you won't be able to help yourself when you see this footed pot stand. It stands 3 inches tall, with clawed reptilian feet made of sturdy iron. If alligators aren't really your thing, the stand is also available as a tall, spindly-legged stork.
---
5

Elephant Medallion Pot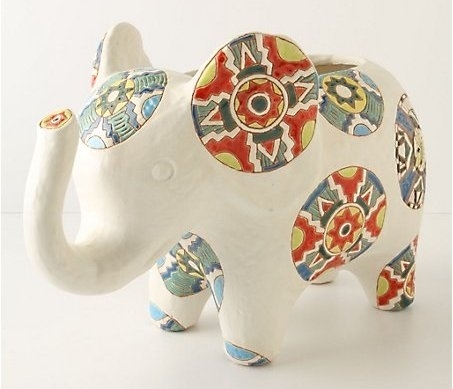 Price: $78.00 at anthropologie.com
This plump little pachyderm would add such a pleasant pop of color to your garden, scattered about with bright red and orange, blue and green medallions, with one topping his trunk, too. He stands a foot high and would look gorgeous with a philodendron tucked inside.
---
6

Giraffe Stack Pots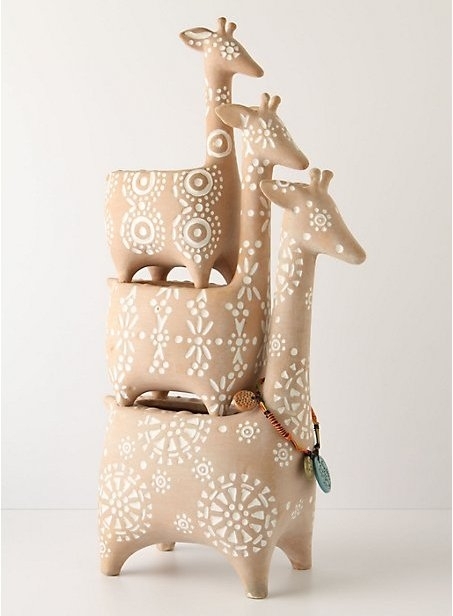 Price: $128.00 at anthropologie.com
This set of three earthenware giraffes would be delighted to keep your leafy green plants company, and they'd only take a nibble here or there, if you don't mind. The smallest measures just over a foot tall, and the largest 19 inches tall, so they're all roomy enough to hold a plant or two. They're available in taupe (pictured) or with rainbow-colored details.
---
7

Excavated Pot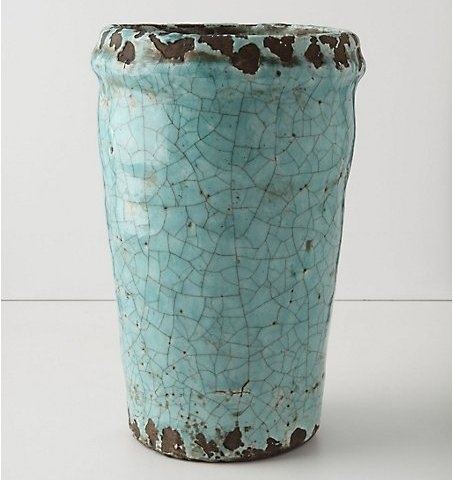 Price: $18.00 at anthropologie.com
This terracotta pot is crackled and glazed in aged blue, looking as though it's been used for ages. It's ideal for adding a little subtle color to your pool-side or patio, and there's a matching small, round pot or one with a small pedestal, too. Group them together or scattered them down a garden path.
With so many garden goodies to choose form, I really won't be able to decide on just one. I adore the giraffes and those seed bombs re so clever! Which of these great garden accents do you like best, and how would you use them? Do tell!
More
Popular
Recent