Since Heather and I just planted a bunch of extremely pretty perennials around our new home, I've finally been bit by the gardening bug. There are so many gorgeous perennials that bloom every single year, it's impossible to list all of them. Since I'm very much a novice gardener, I'm listing all of my top favorites, but I'd love for you to share all of your opinions on pretty perennials after hearing about mine, so we can all discover new flowers to plant!
---
1

The Prettiest Peonies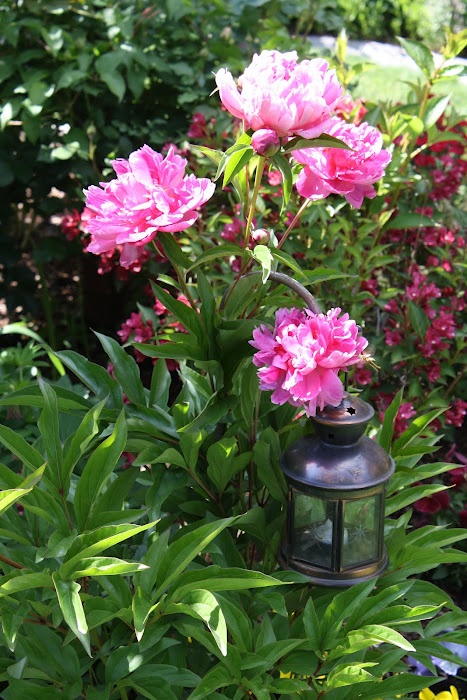 Peonies top my list of pretty perennials because they were the initial inspiration for all our planting. Our new house came complete with a gorgeous, mature bush that we've watched bloom into a beautiful pink profusion of fluffy flowers. Peonies last a long time and do well in a variety of climates. You'll likely find ants on your plants during their blooming season, because those industrious little insects help them blossom! Peonies also come in a variety of vibrant colors, but the brilliant pink ones are by far my favorites. They smell delightful as well, so feel free to make a bouquet!
---
2

Brilliant Blanket Flowers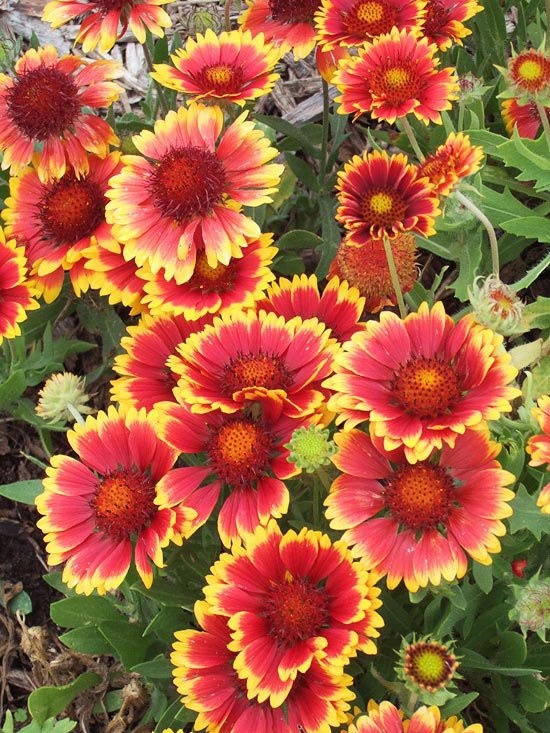 Blanket flowers are actually gaillardias, and gaillardias are a species of daisy. They're like a sharp and pointy take on daisies, however, given their serrated petals. They look like full blooming sunsets, due to their vibrant red and yellow hues. They're definitely as tough as they look, but extremely beautiful for all of that.
---
3

Sweet Hollyhocks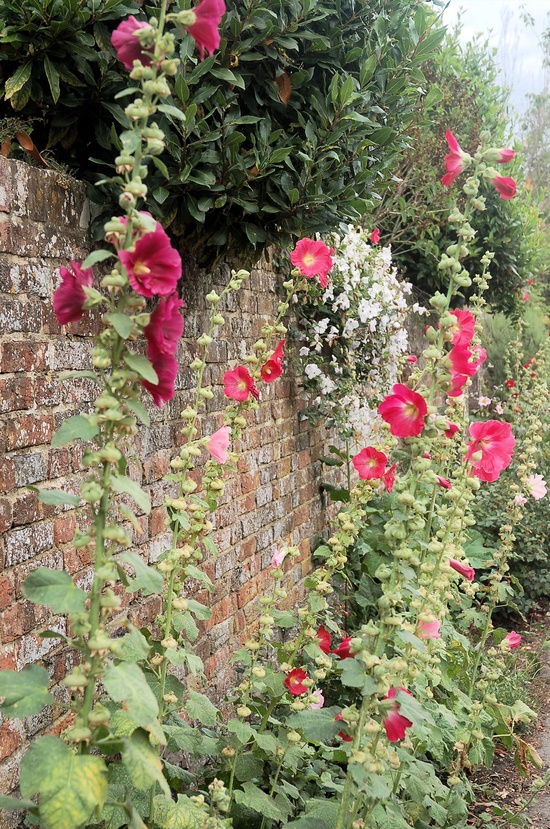 Hollyhocks really are sweet. I love those wide open blossoms; they just look so friendly! They're a bit antique, with origins from the Mediterranean. Their colors vary, and they're known for their lovely centers. When you plant these, don't be disappointed when you don't see any blossoms the first year; they won't flower until their second full season.
---
4

Irrepressible Irises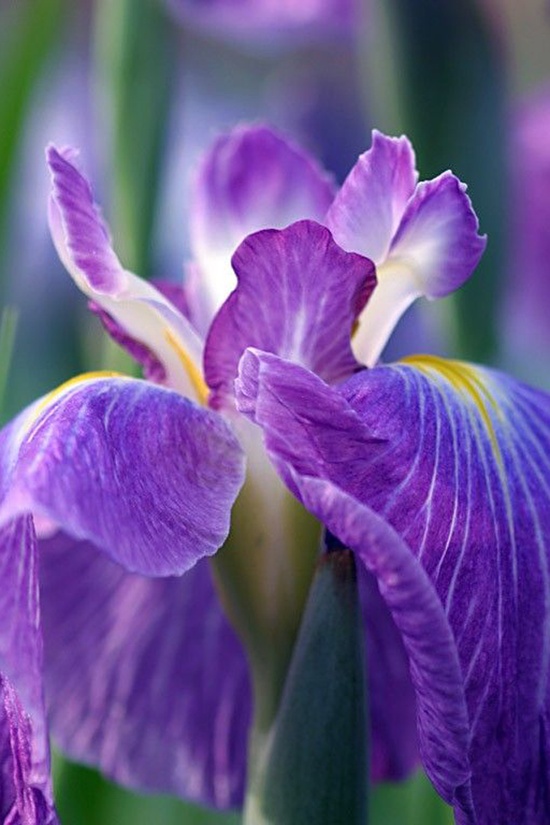 I adore irises, and we planted them as well. These flowers are very diverse, with over 200 species. They're very reliable and extremely hardy, but you'll want to take care after initially planting them. Don't believe their delicate prettiness, however, they'll bloom for you year after year if you give them some TLC.
---
5

Higher Maintenance Hydrangeas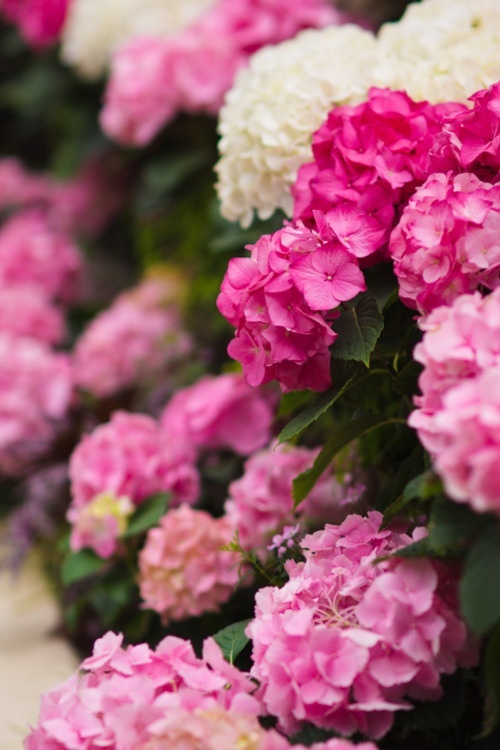 I only say that because our hydrangeas keep us busy, and we're obsessive about checking the soil and babying them along. They're worth it though; those decadent, delicate blooms are absolutely gorgeous. I can't wait until I can look forward to a house filled with hydrangea bouquets! I love the purple varieties, but there are so many precious shades from which to choose.
---
6

Scintillating Salvia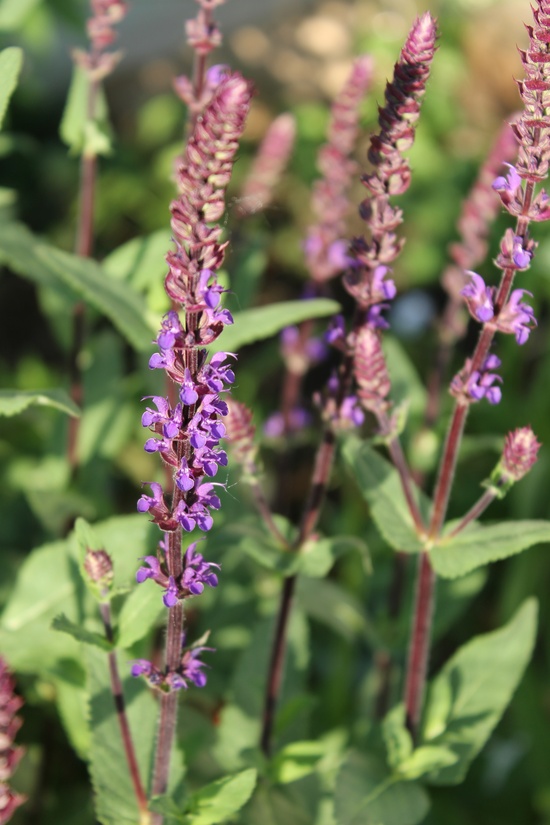 Salvia, alias sage, just looks neat. Those purple spikes provide a lovely contrast if your garden or flower display is filled with fluffy, full blossoming blooms like peonies and mums. I like these because they bloom for quite a long time, so you'll get to enjoy some fresh color all through the growing season.
7

Delicate Daylilies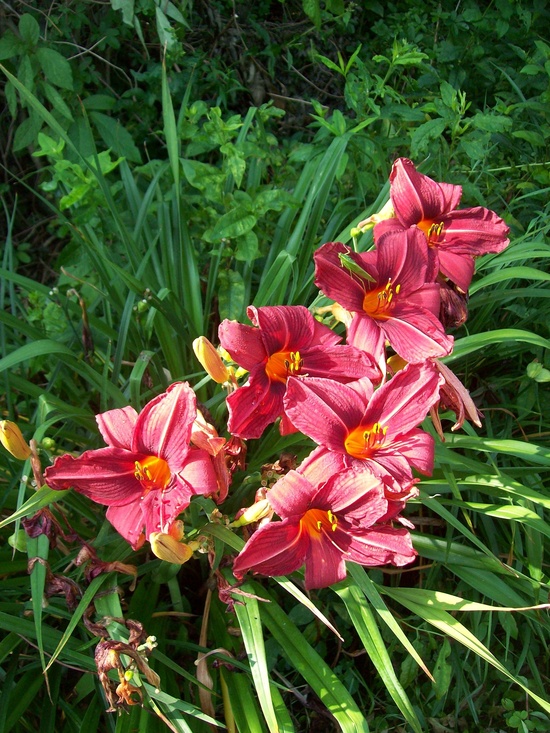 Daylilies are so pretty, and they're a perennial favorite – get it? Every stalk generally has a number of buds, which makes them even more vibrant. They come in a number of varieties and associated colors, such as bright yellow, a lovely autumnal red, and an absolutely gorgeous purple.
There's something lovely about knowing that the plants and flowers you nurture will come back year after year. While there are hundreds of gorgeous annuals as well, I prefer pretty perennials because they're lower maintenance, which is ideal if your thumb isn't quite green yet, and because you have something to look forward to every spring and summer. What are some of your favorite perennials? Do you have any opinions on what we should plant next year? We've got some hostas already, and I'd love to try chrysanthemums – any tips?
Sources:
sunset.com
home.howstuffworks.com
perennials-made-easy.com
---
Comments
Popular
Related
Recent