7 Must do Tasks to Get Your Garden Ready for Spring ...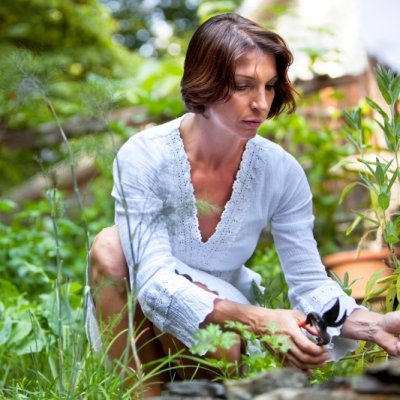 If you're feeling the slight warmth of the sun instead of flurries of snow, and the breaths of fresh breezes instead of chilling winds, it's time to get your garden ready for spring. Before you can start planting, there are a few things you need to do first before getting your garden back into shape:
Prune dead stalks of perennials and cut away any dead leaves or twigs that have accumulated over winter in trees and shrubs, for they may harbor unwanted garden pests and diseases. Prune any areas of shrubs and bushes to "reshape" plants to grow where you want them to.
Give your compost heap a turning over to bring organic material from the bottom to the surface of the pile so you can use the deteriorated material for mulching flower beds.
Clear leaves and other debris off your lawns by vigorous raking. This will infuse the soil with air, especially the area where the roots are. Put the debris on the compost and if you haven't got a compost heap, now is the ideal time to start one.
If you live in a part of the US that is rich in birdlife and butterflies and have feeders, be sure to clean them out - they tend to build up harmful bacteria and moulds.
5.

Spring Clean the Bird Boxes
Give bird boxes a spring clean to make sure no pests such as mites or diseases are lurking in there and you can start looking forward to the chirping of happy fledglings!
Clear out any dead plants in planters and containers on your patio that haven't survived winter. Check for frost damage and discard any majorly damaged posts. Break them up and you can use the big pieces for helping drainage in other containers.
Sit down with a cup of coffee and start planning what planting you'd like to see in your flower beds for the coming year. New or enlarged flower beds need to be dug and soil needs to be fed with organic matter such as well-rotted compost from your compost pile. Choosing plants that are native to your area is a great idea as they are more likely to attract wildlife and have a better chance at surviving local conditions such as hot and dry summers or very cold winters. When and what to plant? That depends on where you live. If you wanted spring bulbs you should have planted in winter. If you're a gardener pressed for time, choose perennial bulbs which are always available and require little looking after. Wild tulips, crocus, grape hyacinths, wild daffodils, fritillaries, wild lilies all make a lovely American meadow. And if you have left it too late to get your garden ready for spring bulbs, you can always cheat! Your local garden center will be happy to advise you on pre-grown varieties that will put on a colorful display for you in spring.
You can get a lot of rewards for little effort with gardening - even if you only have a balcony with a few containers or a window box. There's nothing quite like a display of fresh spring flowers to raise a smile. I always look forward to the first daffodils of spring – do you?
{{#comments_count}} Show Commnents ({{comments_count}}) {{/comments_count}}