It doesn't feel like spring is only a few weeks away where I live, but it is sneaking up on us and will be here before we know it. This is the time of year when I start planning my garden and getting my yard in order (when there isn't half a foot of snow on the ground, that is). After you check out the great gardening tools on this list, you are sure to be inspired, whether it's the actual gardening or just decorating your outdoor space.
Table of contents:
1

Homemade Wooden Tomato Cages

Via DIY Tomato Cage | Sturdy ...
These handy gardening tools are made out of wood. Not only do they look better than those flimsy metal ones, but they are super easy to put together too.
2

PVC Solution for Storing Garden Tools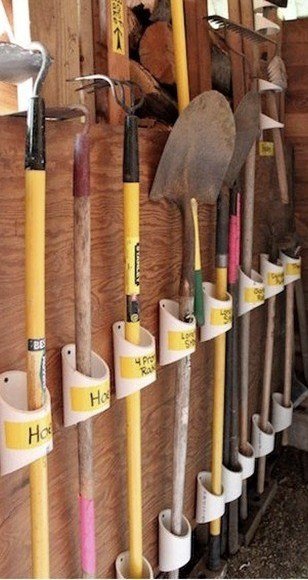 Via Ashbee Design
Pieces of PVC pipe screwed to the walls in your shed, give you handy and organized places to store all of your garden implements.
3

Vegetable Gardener Plot Segment Tool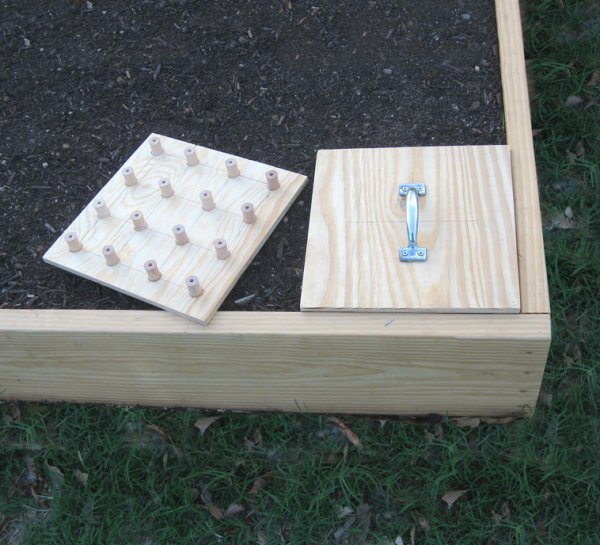 Via DIY Square Foot Garden Planting ...
Have trouble eyeballing the recommended number of inches between your seeds? This handy little tool makes the holes for you.
4

Pallets for Storing Tools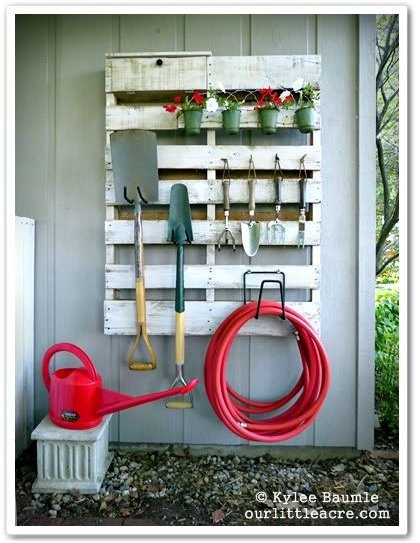 Next time you acquire a wooden pallet, give it a quick coat of paint and add some hooks for hanging your garden tools. Awesome, right?
5

Salvaged Garden Rake Head Used as Garden Tool Rack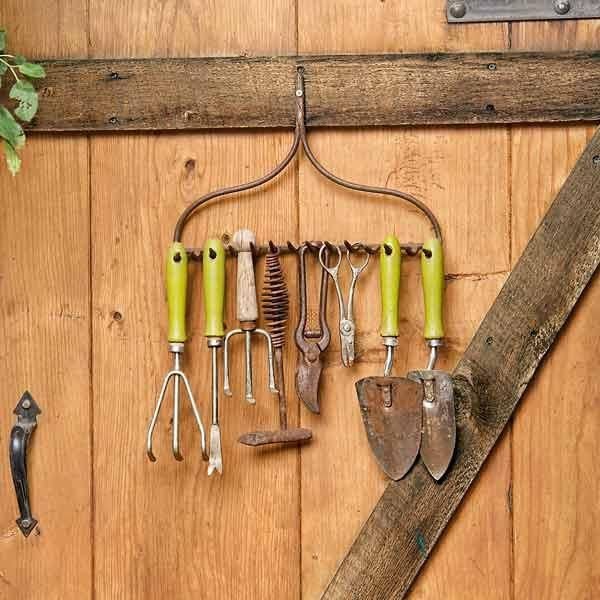 Via 25 Home Solutions to Take ...
Don't get rid of old garden tools. Repurpose them into something that is still functional in your yard.
6

Reuse an Old Shoe Organizer to Store Small Gardening Tools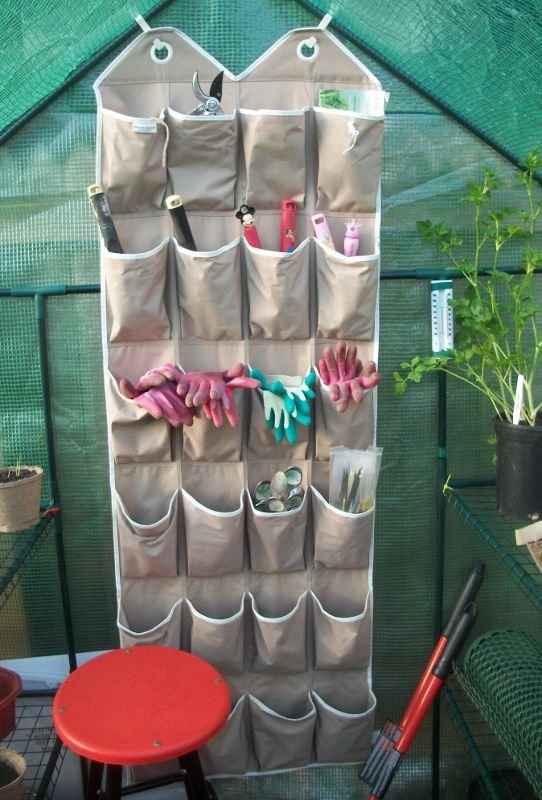 Via Frugal Gardening: Smart and Safe ...
This would hang easily inside your shed or garage and would help you keep your smaller tools organized and easy to find.
7

Twine Dispenser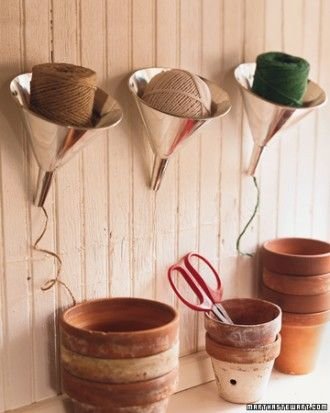 Via Twine Dispenser | Martha Stewart
An old funnel is the perfect tool for keeping your gardening string from getting tangled.
8

Make It Fun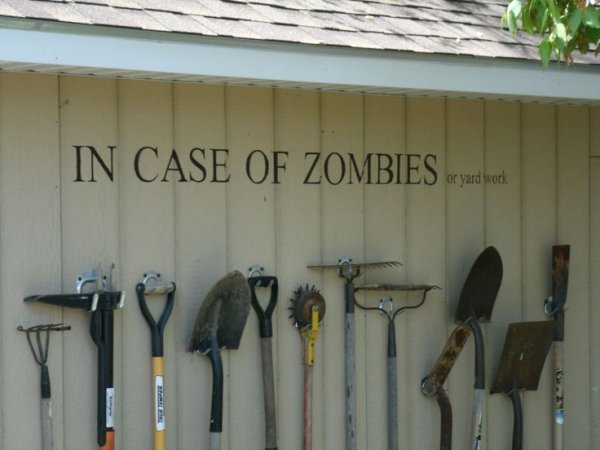 Via uglyducklinghouse.com
A fun and quirky saying in your shed makes yard work just a bit more enjoyable.
9

Use Some Little Pots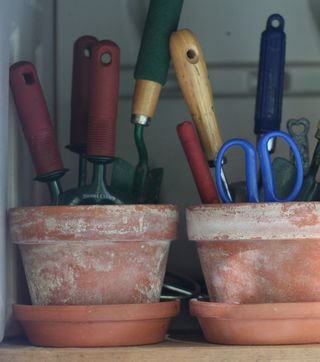 Via Creative Organizing
I am sort of a flower pot collector and this idea makes use of the overflow when I don't have any more flowers to plant.
10

Planter's Yardstick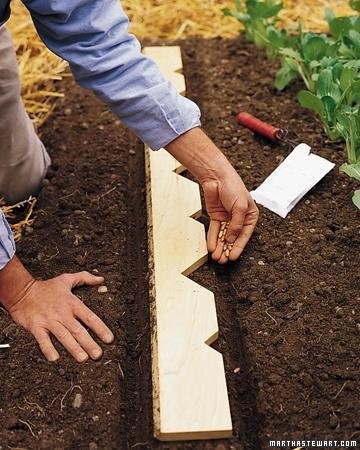 Via Planter's Yardstick | Martha Stewart
Here's another great gardening tool to have on hand for making sure you get your seeds spaced just right.
11

For Picking up Things in the Yard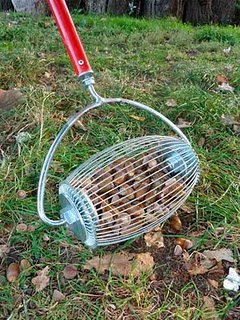 Via permaculture in brittany: Fattening pigs ...
This gardening tool is great for picking up nuts from trees, but also works for rocks before you mow the grass too.
12

Use Old Tools for Decor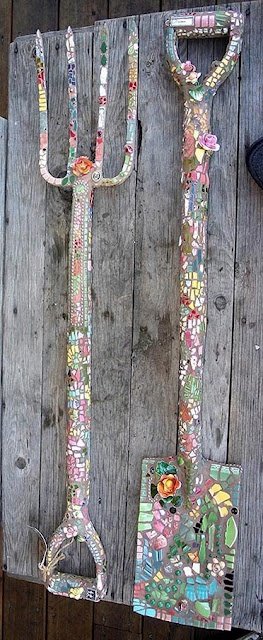 Via Sjarmerende GJENBRUK
Just because you have new garden tools doesn't mean you can keep the old ones. Mosaic them for great decor.
13

It's Called, "Sprout"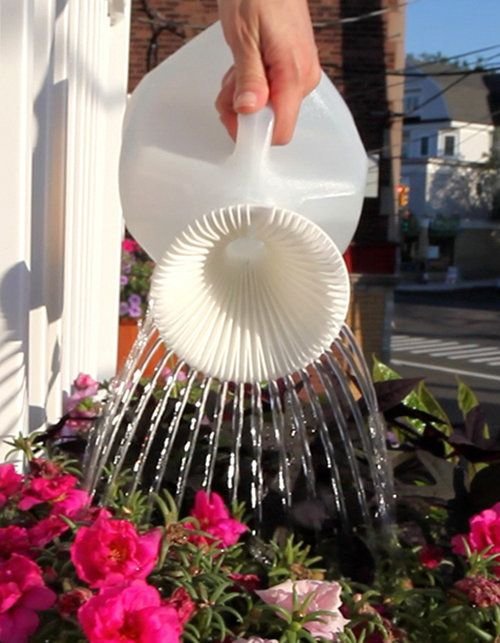 Via sprout
Buy one of these at the gardening store and you can use an old milk carton to water your flowers and garden. Genius!
14

DIY Cobble Stone Path

Via Home is where they love ...
Use this handy stencil to create a beautiful walking path through your garden and yard.
15

The Standard Rake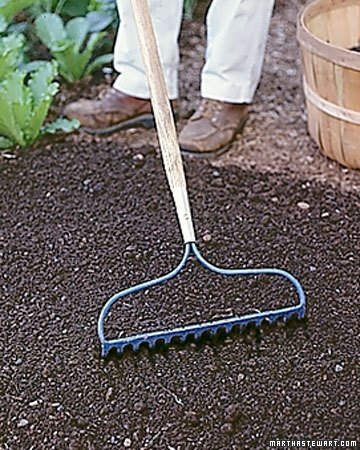 Via Vegetable Garden Guide | How ...
Even if you don't have leaves to rake in the fall, keeping a standard rake like this one on hand is ideal for many of your gardening needs.
16

Portable Tool Holder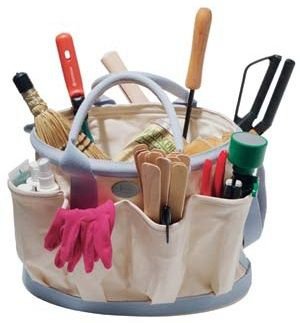 Via Start-a-Garden Checklist
This portable tool allows you to carry everything you need with you around the yard for faster work anytime you garden.
17

Build a Compost Sifter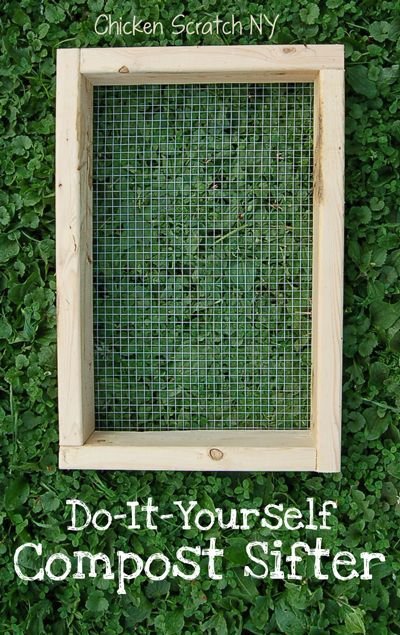 Via DIY Compost Sifter
Get your compost in tip top shape with a sifter. In no time, it will be ready to spread in your garden.
18

Organize Garden Tools by Using a Pallet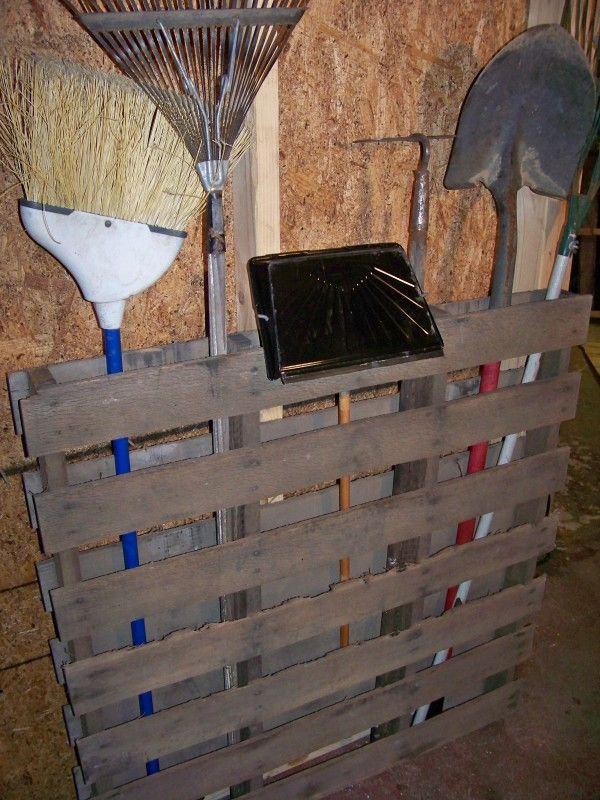 Via Pallet Garden tools holder • ...
Here's another easy way to use a pallet to keep things organized in your shed.
19

DIY Dipped Garden Tools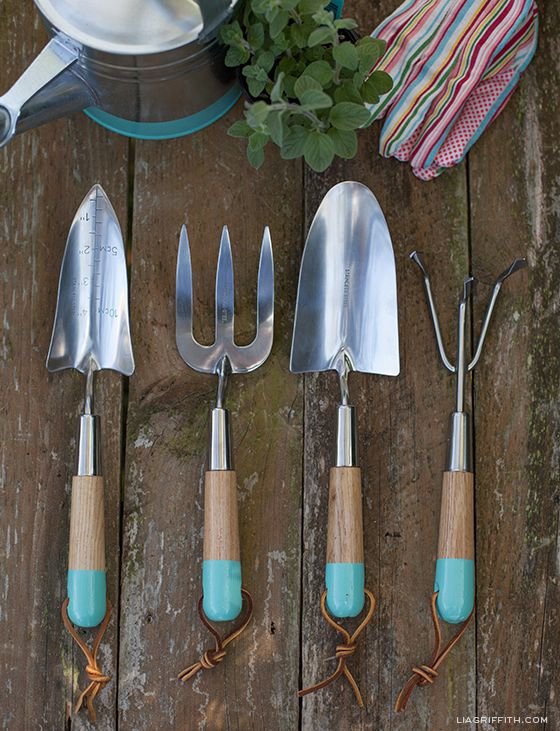 Via Dip Painted Garden Tool Handles ...
My kids steal my garden tools all the time to dig in the dirt, so dipping everyone's in his or her own color keeps them easily identifiable.
20

Store Small Garden Tools in a Sand Filled Trough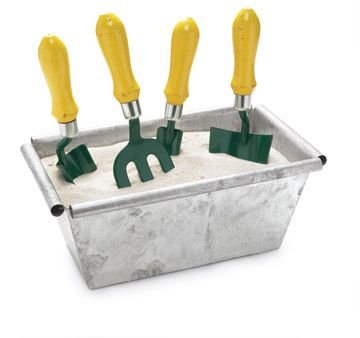 Via marthastewart.com
Every time you stick your garden tools in the sand, it cleans and sharpens them so they're ready for your next use. It also keeps them in place.
What's your favorite gardening tool? Have you found something that totally changed the way you grow things?
Please rate this article