Creative Planters are exactly what you need to make your garden look more quirky and fun. These** creative planters** are wonderful because they can easily be copied. Because really, why buy planters when there are so many DIY ideas out there? Let's get our gardening groove on and check out these incredibly** creative planters**.
---
1

Table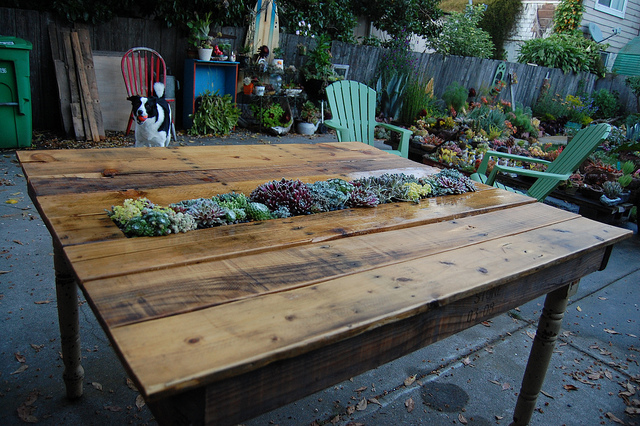 How beautiful is that? That is one creative planter, for sure. This succulent planter-slash-table used to be pallets. Matti and Megan of Far Out Flora constructed a table out of pallets and random legs. With the beautiful succulents on top, this multi-purpose planter looks great in their garden.
2

Mobile Container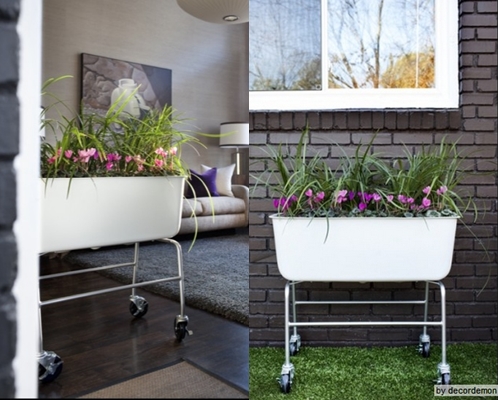 How about a planter that you can move from your garden to your kitchen or living room? This is the planter you will want to look into if you live in an apartment or you don't have a lot of floor area for traditional planters.
---
3

Pallets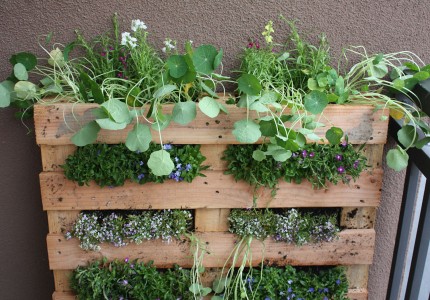 Oh the many uses of pallets! One of them is for making creative planters. This is another fantastic idea for those who don't have a lot of space. For urban-dwellers, this pallet planter idea will certainly help you out.
---
4

Boots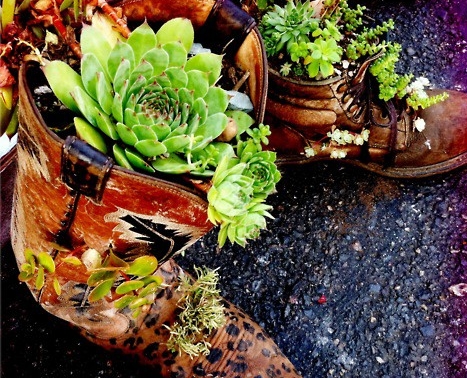 Those are boots made for planting, if I do say so myself. These shoe planters are just the ticket for making your garden look unique and fun.
---
5

Muffin Tins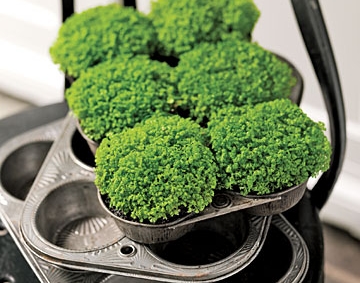 I don't know about you but I'm pretty sure my mother has old muffin tins somewhere in her house. I'd turn those into small planters the next time I visit. Bonus: these can be fantastic party favors, too!
---
6

Tires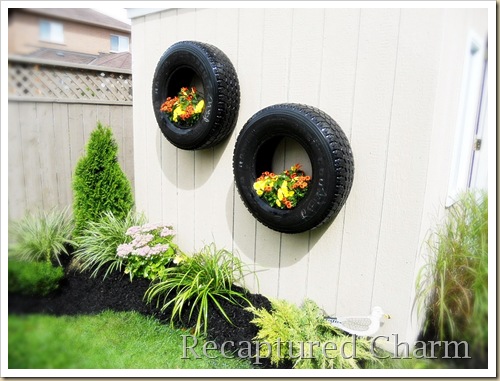 If you want something that you can hang to your shed's wall, these tires make for creative planters. Plant something floral so that they would complement the industrial feel that the tires give.
---
7

Pocket Shoe Storage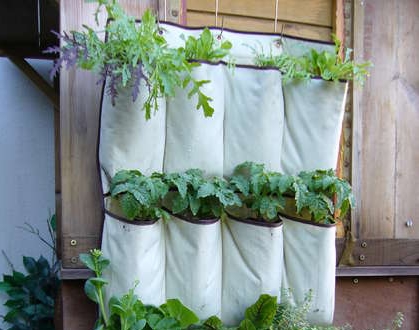 How clever is this? This is the solution you have been looking for if you happen to have cats who love digging in your garden. This is also great for those who don't have a lot of space.
---
8

Tackle Box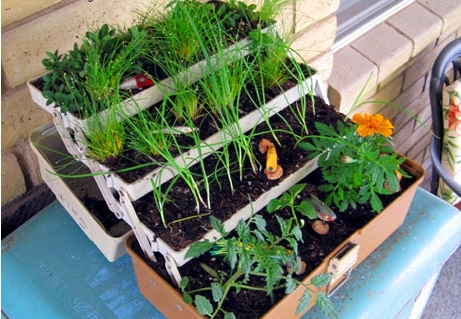 So far, I have been head over heels in love with the tiny creative planters we have here. This tackle box is no exception. The next time you see your dad or granddad about to throw their old tackle box, get your DIY groove on and make this.
---
9

Book Planters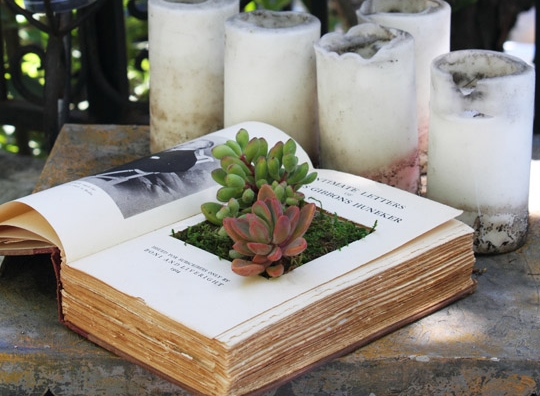 This one is small and yep, has captured my heart as well. While books are treasures, you have to admit that there are some that have seen better days. Or centuries. Give them a new life by making them a host for new life.
---
10

Tea Tins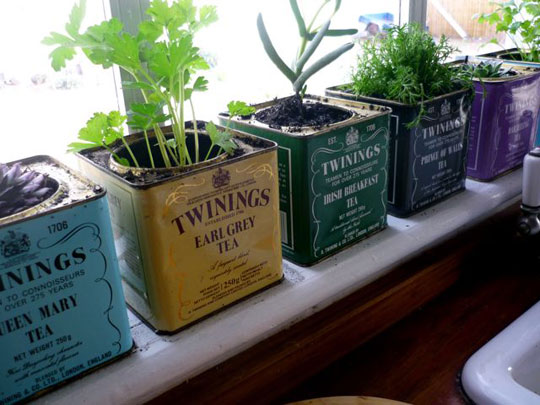 How cute! If you have issues about rust, you can line the tins or plant your herbs in a pot first before putting them inside the tins.
---
11

Dresser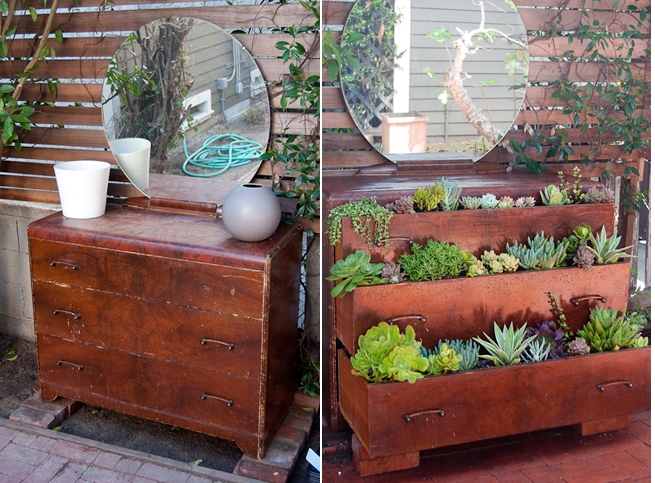 Dresser turned into planters! Now THAT is creative. So don't give away that useless dresser or drawer just yet. You might just have the perfect corner for it in your garden. Another piece of furniture that you can use is a card catalogue drawer. The small compartments are perfect for succulents.
---
12

Old Bicycle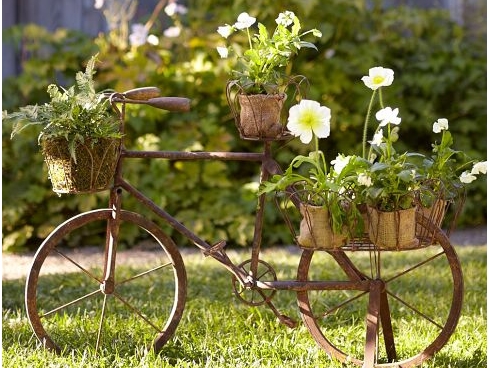 Not only will you have several places to hang your plants, you get something interesting in your garden, too.
I hope that these** creative planters** inspired you to go the DIY way for your garden. If you think we missed some more creative planters, we'd love to hear your ideas!
---
Popular
Related
Recent