5 Nice Perennial Plants ...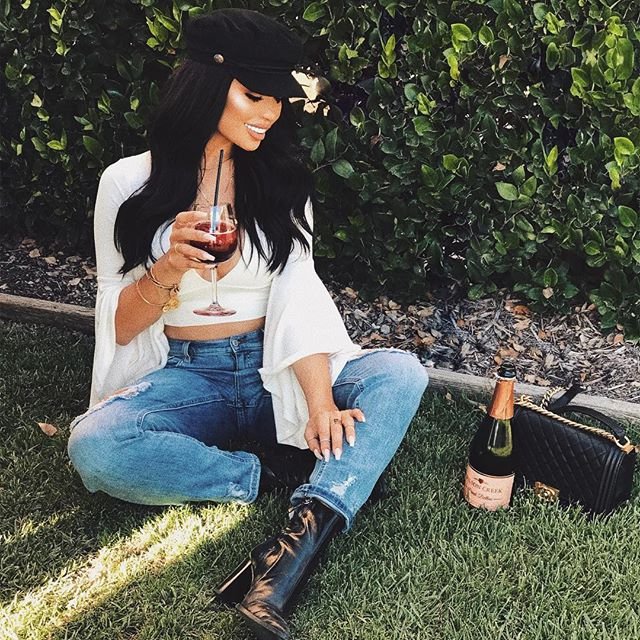 I'd much rather spend my spring planting perennials than I would a flat of annuals. If I'm going to work hard to plant flowers, then I want them to work hard to come back the following year so I don't have to go out and purchase new ones each spring. Here are 5 nice perennial plants that you might like if you are searching for plants that don't have to be set in the ground each year.
This grass grows to be around 10 inches tall and is nearly black in color. It makes an excellent backdrop for brightly colored blossoms. Light pink and white flowers grass this dark grass during the late summer, making it a conversation piece as well as a great accent plant. It will spread up to 2 feet and grows well in zones 5 thru 9.
I thought this was one of the best combinations that I've seen in a very long time. Ground covers are excellent for protecting bare ground that would otherwise be prone to erosion during the rainy season. I've always adored lilies and being offered the option of a lily plant that also doubles as a ground cover is a brilliant idea!
3.

Cherokee Sunset Rudbeckia
These flowers are a bit different than the common Black-Eyed Susans seen along the roadside. Instead of having a black center with golden petals, the assortment of colors seen among the tops of the Cherokee Sunset Rudbeckia plants include variegated hues of gold, deep orange, burgundy, and bronze. They even do well in soil with heavy clay content and will self-seed for plenty of blooms the following year.
I've always had daylilies in my garden, but they are orange or yellow; never both. This particular type of daylily has six petals that alternate between a golden hue and reddish orange with a single yellow stripe down the darker orange petals. Daylilies are a great perennial that can be left to spread on its own and easily divided after a couple of years to be planted in more locations.
I love plants that produce more than a single season of color. This perennial grows to a height of 3 feet and a single plant can spread out about 4 feet. The spring and summer bring about green foliage tipped with light blue star-shaped blossoms. Once autumn arrives, the foliage turns to a brilliant yellowish-orange that is absolutely stunning!
Out of these 5 perennials, do you already have some of them in your garden? Feel free to share the names of some of your favorite perennials that you have spreading throughout your garden area.
Top Photo Credit: Mick Bourke
{{#comments_count}} Show Commnents ({{comments_count}}) {{/comments_count}}